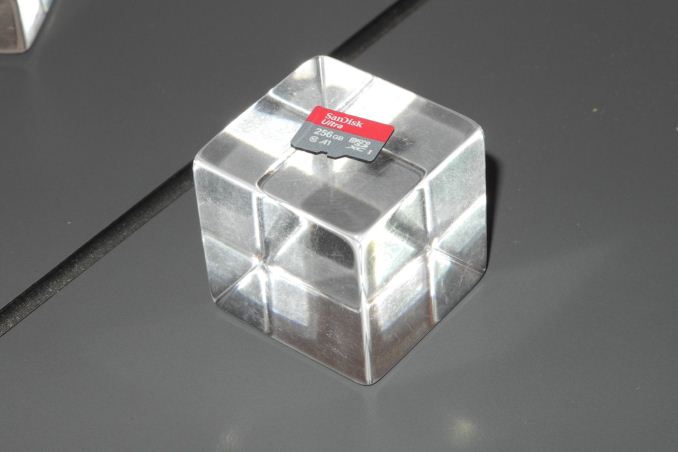 At CES 2017, we had the chance to catch up with Western Digital to check out the updates from their end in the direct-attached storage space. After the acquisition of SanDisk, a consolidation of sorts led us to interacting with G-Technology (from the HGST side) also at the same suite. While G-Technology indicated that they have some announcements lined up for the NAB show in April, SanDisk did launch a couple of interesting products.
The minor product launch was the 256GB version of their Extreme PRO USB flash drive. The high-capacity 'SSD on a flash drive' boasts read and write speeds of 420 MBps and 380 MBps respectively. These are obviously peak numbers. SanDisk wouldn't confirm whether they are MLC or TLC drives, but, they did indicate that the drive does NOT have TRIM support.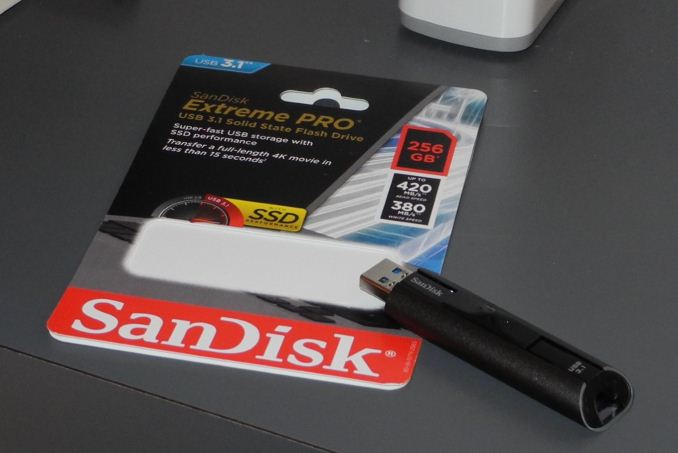 The key here is the form factor, with the 256GB version being one of the smallest drives we have seen in that size-class. The drive will be available on Amazon early next month for $130. The CES press release mentioned a MSRP of $180, but, even considering the current flash shortage in the market, it would have been a bit too high for what is likely to be a TLC flash drive with a SLC cache in front.
The more interesting product was the 256GB SanDisk Ultra microSDXC UHS-I card. It is compliant with the recently-introduced A1 application-class which mandates minimum read and write IOPS. Beyond the usual numbers (reads of up to 95 MBps), the demonstration of the benefits offered by the A1-class card was more impressive. In particular, storage-bound scenarios like game loading times showed a marked improvement.
The card is currently available for $200 on Amazon, a steep price in terms of $/GB, but, something to be expected for this form factor.