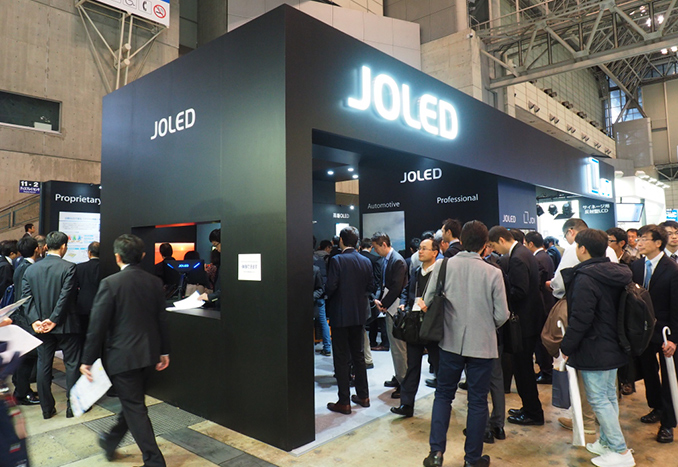 JOLED, a Japan-based producer of OLED panels and displays, said it had applied for bankruptcy protection at the Tokyo District Court, citing total liabilities of ¥33.7 billion ($257 million). It also supplied OLED displays for Apple's smartwatches. The company will transfer its patents and R&D operations to Japan Display Inc and will shut down its manufacturing, affecting makers of high-end OLED-based displays and TVs, including Asus, Eizo, LG, and Sony.
The Innovation Network Corporation of Japan (INCJ), the main shareholder of JOLED, said it could not expect other stakeholders to help bail the company out, reports Nikkei. As a result, JOLED will shut down two plants located in Japan and terminate approximately 280 workers as it exits the OLED panel manufacturing and sales. Additionally, JOLED has reached an agreement to transfer its technology and development operations, which employ roughly 100 people, to Japan Display Inc., which is also co-owned by INCJ.
"We could not expect relevant parties to make additional investments," said Mikihide Katsumata, the president of INCJ.
Established in 2015, JOLED bet on its high-speed inkjet printing technology for EL layer formation as it promised to increase productivity and lower production costs of OLED panels, which was projected to be its key advantage over rivals. But it took the company years to begin mass production of its OLED panels using its innovative method. The company's OLED panels production facility in Nomi started operation in 2019, and it began making OLED display modules at its site in Chiba in 2020. Essentially, the company only began to produce its OLED products in high volumes in 2021.
By that time, such companies dominated the market of OLED panels, including BOE Display, China Star Optoelectronics Technology (CSOT), LG Display, and Samsung Display, so it has not been easy for JOLED to establish its presence in the market. But JOLED has still managed to ink deals to supply high-end OLED panels to Asus and Eizo, which used them for professional and premium products, and Apple, which used its screens for Apple Watch. Also, JOLED sold its panels to Sony and LG and marketed them under its own OLEDIO brand.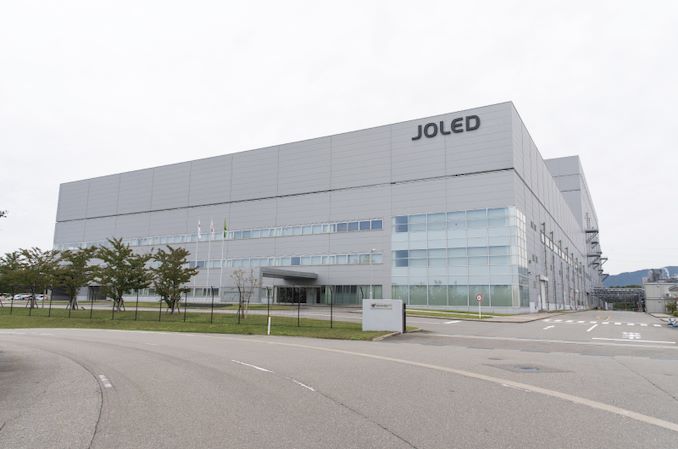 JOLED's Nomi site in Ishikawa, Japan
Unfortunately for the company, it has been bleeding money on its operations and was never profitable. Its owners decided to pull the plug on JOLED, close its manufacturing facilities, and transfer its engineers and IP to JDI, which considers OLED technologies particularly important.
JDI has agreed to acquire JOLED's OLED IP, know-how, and engineers, as part of its growth strategy. The agreement focuses on keeping OLED technology development by incorporating JOLED's expertise into JDI's operations and providing employment opportunities for JOLED engineering teams. Meanwhile, JDI will not be taking over JOLED's unprofitable product manufacturing and sales divisions, which JOLED has chosen to divest. Yet, JDI has committed to facilitating the smooth termination and liquidation of JOLED's non-inherited businesses to mitigate the impact on local communities, the company said in its statement.
It is unclear when JOLED is set to cease production of its panels and display modules for Asus, Eizo, LG, and Sony. It is also unknown what will happen to the OLEDIO brand, though it will likely be divested.
JOLED was founded in 2015, merging the OLED businesses of Sony and Panasonic. Initial investors in the startup included INCJ, who contributed 75% of the startup capital, as well as Japan Display Inc. (15%), Panasonic (5%), and Sony (5%). Over time JOLED needed more funding to build new manufacturing facilities (OLED panels facility in Nomi, Ishikawa, and OLED display modules facility in Chiba), so it got $400 million from Denso in 2018 as well as $281 million from CSOT/TCL in 2020.
Meanwhile, JDI sold its stake in JOLED in 2020. Currently, INCJ controls 56.8% of JOLED, Denso holds a 16.1% stake, whereas CSOT owns a 10.8% share. Japan's Ichigo Asset Management controls JDI, yet INCJ maintains a stake in the company.