Both boards get the regular Zotac mini-ITX treatment. Onboard Wi-Fi via a mini-PCIe module, dual DDR3 slots supporting up to 8GB, a multitude of video out connectors, gigabit Ethernet, and a PCIe x1 slot. Both motherboards are supported with an AMD HD4250 GPU, and have HDMI + DVI back port connectors to match.
M880G-ITX - MSRP $229
The M880G-ITX uses the AMD M880G + SB820M chipset, and comes equipped with an AMD Turion II Neo K625 dual-core 1.5Ghz processor. Aside from this, we're also looking at six SATA 6Gb/s ports, capable of RAID 5. This setup could make for a nice little home storage system. Apart from this, it might make for a simple machine that you might build for your Grandparents if they don't play games, and do nothing taxing beyond word processing and looking at pictures.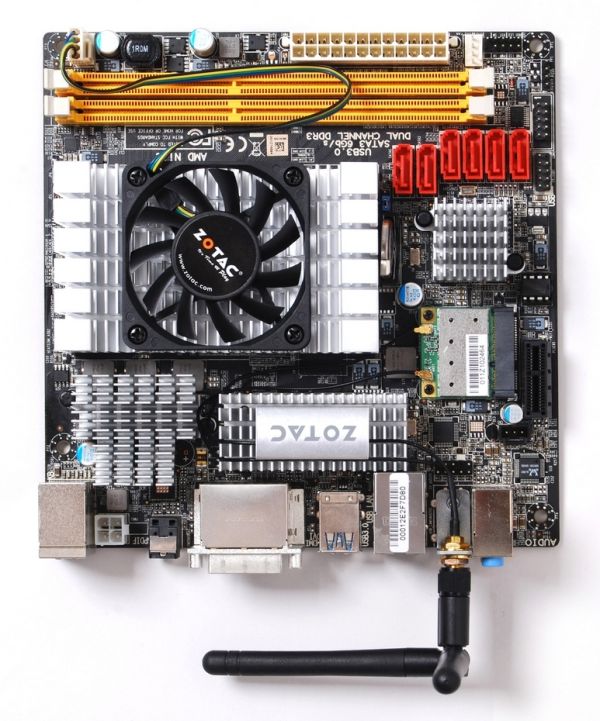 As standard, the back panel comes with two USB 3.0 ports, four USB 2.0 ports (another two possible via a pin header), a serial port, a HD Audio set of ports, a PS/2 keyboard connector and an optical S/PDIF output.
880G-ITX - MSRP $119
The 880G-ITX instead uses the AMD 880G + SB850 chipset, and comes sans CPU, accepting any AM3 processor up to a 95W TDP. Apart from this, the board isn't too different from the M880G-ITX, except from two fewer SATA 6Gb/s ports and two more USB 2.0 ports.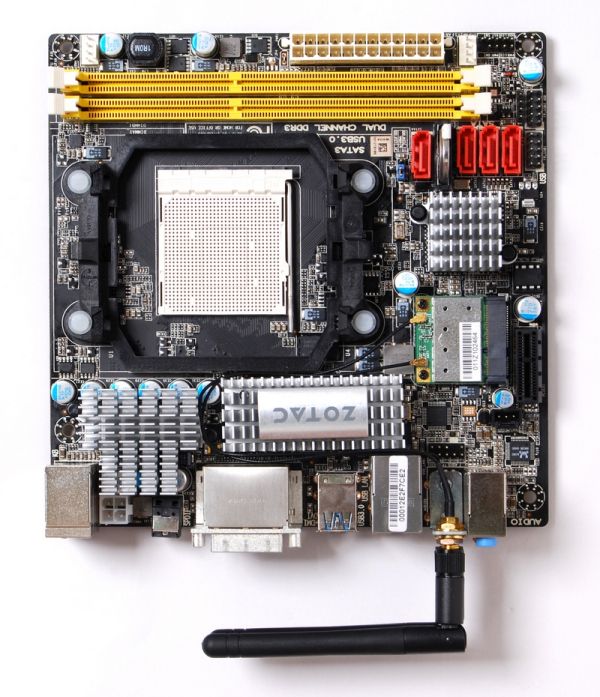 With Sandy Bridge around the corner, we're not too sure what Zotac want from these boards. The niche market they satisfy isn't going to jump on them immediately, and they will have to be priced competitively to sell (we're awaiting MSRP information from Zotac).