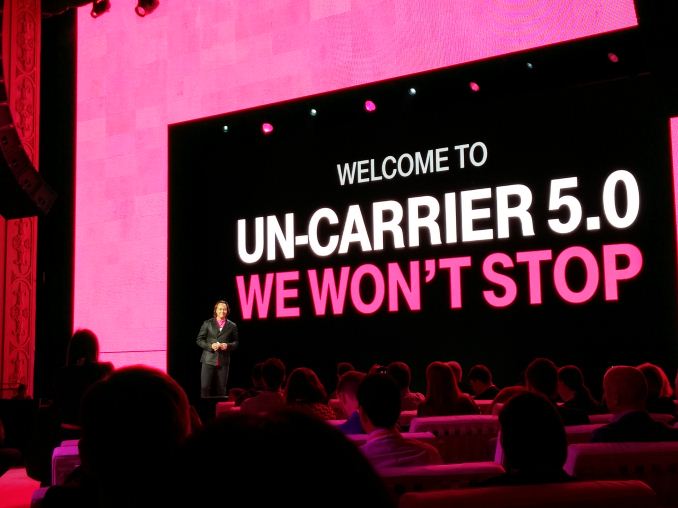 T-Mobile has been a significant disruptor in the US operator business as of late with John Legere at the helm. Previously, they've gotten rid of contracts, introduced free global roaming, six month upgrade plans, and now, unlimited music streaming for Simple Choice customers. This means that services like iHeartRadio, Pandora, Rhapsody, iTunes, Slacker Radio, and Spotify no longer count against the data cap that is in place. This is in addition to T-Mobile endorsed music services such as Samsung's Milk Music and Beatport from SFX. T-Mobile is also offering the ability to vote for additional music services at www.t-mobilemusicfreedom.com.
In addition to unlimited music streaming, T-Mobile is announcing their own music streaming service called unRadio by partnering with Rhapsody. This is an internet radio service that allows unlimited skipping, no ads, custom radio stations, and the ability to save songs to listen to later, even without a data connection. T-Mobile is also advertising the ability to stream from thousands of terrestrial radio stations. Finally, unRadio will come with its own TrackMatch feature that can identify songs similar to Shazam or SoundHound, and allow you to create a station with that song or save it for later listening. This service will be free for those on Simple Choice plans with unlimited data, and 4 dollars a month for all other T-Mobile US customers.
All of these will definitely require a great deal of backhaul to support massive amounts of music streaming, and T-Mobile seems to be confident that they can pull it off. Judging by their large lead over all the other major national network operators, T-Mobile should have the backhaul to pull it off, especially in markets where they're deploying 20 MHz LTE.