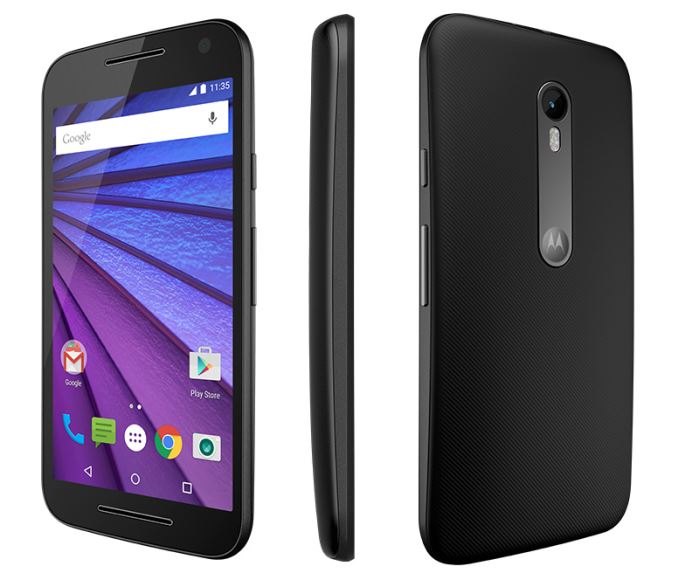 Today, Motorola announced the successor to their Moto G, which has been their most successful phone in recent memory. It's still called the Moto G, but this is the 2015 model which brings some long-needed updates to keep the Moto G fresh. These changes are far-reaching, and range from the SoC to the camera and design. In order to understand the new Moto G at a high level I've attached the specs below for those interested.
Moto G (2014)
Moto G (2015)
SoC
Snapdragon 400 1.2 GHZ A7
Snapdragon 410 1.4 GHz A53
RAM
1GB
1/2GB
NAND
8GB NAND + microSD
8/16GB NAND + microSD
Display
5" 720p
IPS
5" 720p
IPS
Network
2G / 3G
2G / 3G / 4G LTE (Category 4 LTE)
Dimensions
141.5 x 70.7 x 11mm, 149g
142.1 x 72.4 x 6.1-11.6mm, 155g
Camera
8MP Rear Facing (Sony IMX179) f/2.4, 1.4 micron 1/3.06" sensor
13MP Rear Facing (Sony IMX214) f/2.0, 1.1 micron 1/3.06" sensor
2MP Front Facing
5MP Front Facing
Battery
2070 mAh (7.87 Whr)
2470 mAh (9.39 Whr)
OS
Android 4.4 (At Launch)
Android 5.1 (At Launch)
Connectivity
2.4 GHz 802.11b/g/n +
BT 4.0,
USB2.0, GPS/GNSS
2.4 GHz 802.11b/g/n +
BT 4.0,
USB2.0, GPS/GNSS
SIM
MicroSIM
MicroSIM
Launch Price
$179 (1GB/8GB)
$179 (1GB/8GB)
$219 (2GB/16GB)
Although specs are important, one of the most immediate changes to the Moto G this year is the new design. Instead of the all-plastic design that we were accustomed to with the previous two Moto Gs, the new Moto G has a new, grippier plastic back cover. The generally refreshed design helps a lot with distinguishing this model from previous years, and generally helps to increase the value proposition associated with the smartphone. Outside of design, there are a few key changes at a high level such as the camera, SoC, more RAM on the 16GB SKU, and water resistance. The battery is also bigger, at 2470 mAh compared to 2070 mAh of the last generation.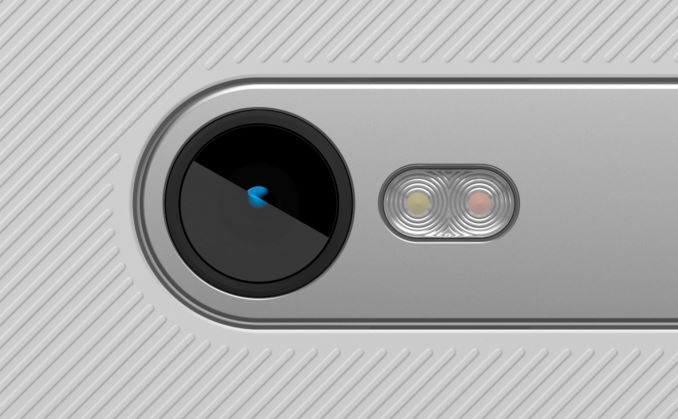 When it comes to the camera, it seems that this unit is directly shared with the Nexus 6's camera, although it doesn't seem to have the more expensive voice coil motor that is needed to enable OIS. There's also a 5MP FFC, which should is a big step up from the 2MP FFC of the previous generation. The SoC moves from the Snapdragon 400 of previous generations to the Snapdragon 410, which means a move to the Cortex A53 on the CPU side. Given just how much higher the IPC is for the Cortex A53, general computing performance should improve here much like we saw with the Moto E moving to A53. The move from 1GB to 2GB of RAM is also a huge boon for multitasking performance, although this is only available on the more expensive 16GB variant. The 8GB variant will remain with 1 GB of RAM. The addition of IPx7 water resistance should also help greatly against water damage, as this means that the Moto G 2015 should be able to spend 30 minutes under a meter of still water without damage, although I still wouldn't recommend trying to test that functionality.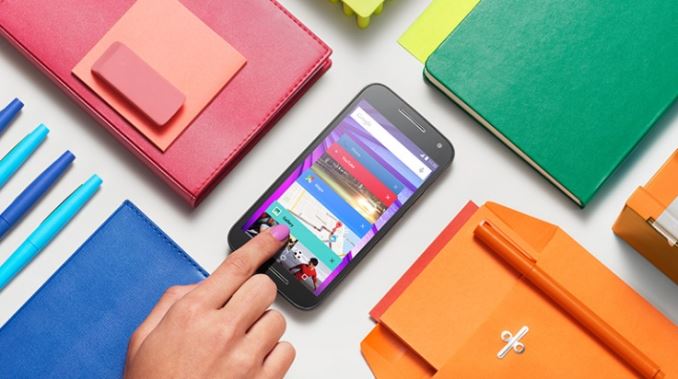 The new Moto G is available online today from Motorola, Best Buy, and Amazon. The 8GB variant will start at 179.99 USD, and the 16GB variant will be available from Motorola's website. The new Moto G will also support Motomaker, which allows for extensive color and material customization of a new smartphone.