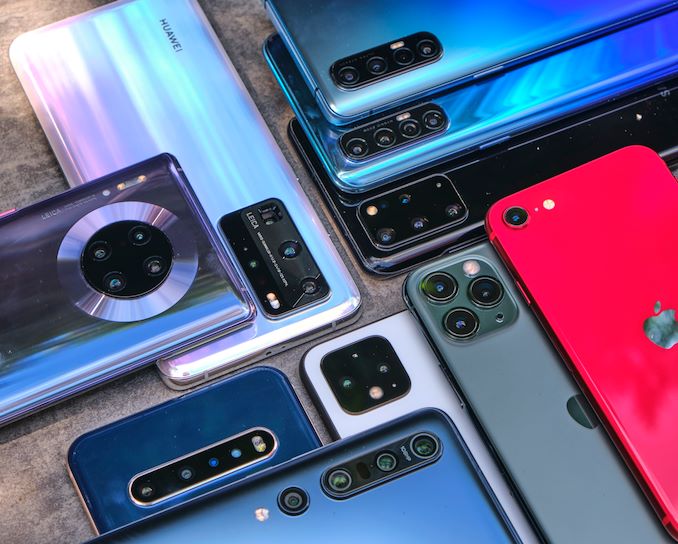 In our series of best product guides, here's the latest update to our recommended Android Smartphone list. All numbers in the text are updated to reflect pricing at the time of writing (November 23rd).
As winter is approaching and we're a few days away from Thanksgiving, we haven't seen too much news in the smartphone space in these latter months of the year. What has changed however, are pricings of several popular models we've been recommending lately, with some notable price drops that do change the competitive landscape in terms of the value of your purchases.
2020 has been about 5G devices as well as high-refresh rate displays, combined with the adoption of many-camera modules as well as bigger sensors. Pretty much every vendor has followed this formula to date, with many vendors such as Samsung or OnePlus executing the best this year.
In the mid-range, things have been quite shaken up by the release of reasonably priced phones with the new Snapdragon 765 SoC. OnePlus' release of the Nord marks the company's return into the sub-$500 market, while Xiaomi's release of the Mi 10 Lite offers incredible value for its minuscule price. The Pixel 4a also has shaken up the mid-range in the US market offering value that no other device is able to, and although the Pixel 4a 5G doesn't offer a quite as attractive low price, it's currently an extremely strong contender in the US if you put value on 5G.
Let's review which devices make most sense at this point in time in the year, across different price segments:
AnandTech Android Smartphone Recommendations:
November 2020
(Street-price at time of writing)
Segment
Option #1
Option #2
High-End
OnePlus 8 Pro
( $799 / ~797€ )
Galaxy S20/S20+
S20+ 5G $949 / 847€
S20 5G $799 / 749€
S20 FE 5G $549 / 715€
Mid-Range
OnePlus Nord
( 399€ )
Xiaomi Mi 10 Lite 5G
( 292€ )
Mid-Range (US)

S20 FE 5G


( $549 )
Pixel 4a
( $349 )
Best Low-End
Xiaomi Redmi Note 9 Pro
( $230 / 199€ )
Best Low-End (US)
Motorola G Power (2020)
( $179 / 159€ )
At the top-end, OnePlus with the 8 Pro still takes the lead in terms of providing an excellent overall package thanks to its outstanding specifications that ticks off most of the feature boxes you'd expect in a flagship smartphone.
The OnePlus 8 Pro has seen an additional $100 price drop things month bringing it to $799, further strengthening its leadership position in terms of an excellent all-round performing device. Samsung's S20 series is also a go-to recommendation from our side – the S20+ and S20 haven't changed their pricing all that much lately so they might not be all that interesting right now with the next-generation devices just 2 months around the corner.
US customers should be extremely excited about a price reduction of the S20 FE 5G that now falls in at $549 at time of writing. Not only is this a massively impressive device amongst flag-ship devices at this price, but it actually out-competes every other mid-range segment device thanks to its new price. Below that, US users will want to look at either last-year refurb flagship devices such as the S10 series at around $400, or consider the Pixel 4a for $349.
Non-US users see the S20 FE 5G at a quite higher price, so alternatives such as the OnePlus Nord are still very interesting at 399€.
The low-end has seen larger price drops for our recommended devices, with the Motorola G Power coming down to only $179 or 159€, and non-US users seeing the Redmi Note 9 Pro being extremely attractive at 199€.
Best Flagship Devices: OnePlus 8 Pro & Galaxy S20/S20+
It's been now many months since the release of the OnePlus 8 Pro, and the company continues to bring to the table an outstandingly good package with very little compromises for a reasonable price, hence it remains our top recommendation in terms of flagship Android phones.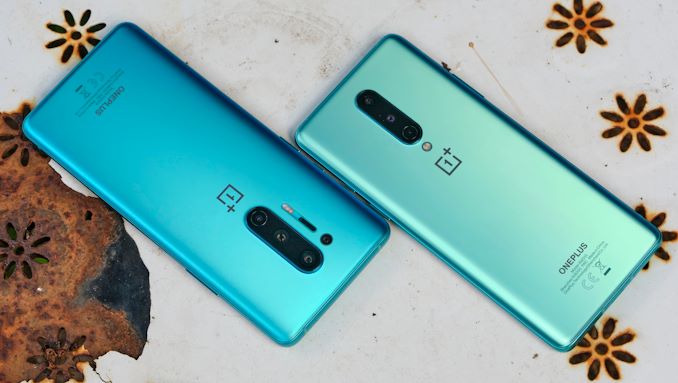 The OnePlus 8 Pro essentially checks every single feature box in a phone today, ranging from a new generation 1440p 120Hz to a new Snapdragon 865 that offers the best performance and power efficiency amongst Android devices today.
The phone's new design – although some would call it maybe boring or uninspiring, is in my view an excellent evolution over last year's 7 Pro as it's now more lightweight and thinner.
Particularly on the camera side we saw OnePlus surprise us with a camera setup that not only keeps up with the competition, but arguable is amongst the best implementations this year so far.
The biggest argument for the OnePlus 8 Pro is that even at a higher price point than usual, starting at $799 / 797€, it's a much better value phone than anything else out there as essentially it has no obvious weakness. Particularly European and other markets where Samsung offers the Exynos 990 S20's, the OnePlus 8 Pro with its Snapdragon chip seems a much better choice.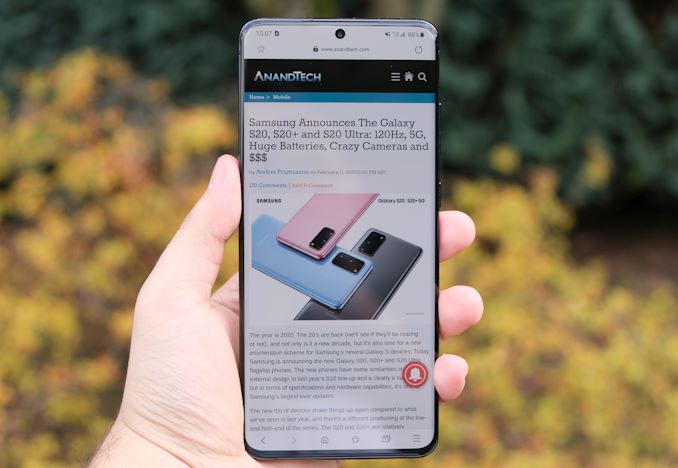 Samsung this year made a big kerfuffle with its new S20 series, particularly the ultra-high-end Galaxy S20 Ultra and its camera capabilities. Unfortunately, I don't really think the Ultra was able to carve itself any place in the market, especially at its current $1149 price point.
The S20+ and S20 on the other hand seem quite reasonable devices. From a hardware perspective, these are excellent phones, but Samsung's camera software processing this year really held their potential back. Especially the Exynos 990 based variants of the S20 series are worse devices, incurring performance and efficiency compromises compared to the Snapdragon 865 models in markets such as the US.
Still, they're very good phones, even if outshone by the OnePlus 8 Pro. The smaller Galaxy S20 particularly remains quite a rare device in the market as there's not many vendors left putting out flagship phones in such form-factors, and prices have already started dropping as the S20 can be had for 644€ if you opt for the 4G version.
S20 FE 5G for $549 in the US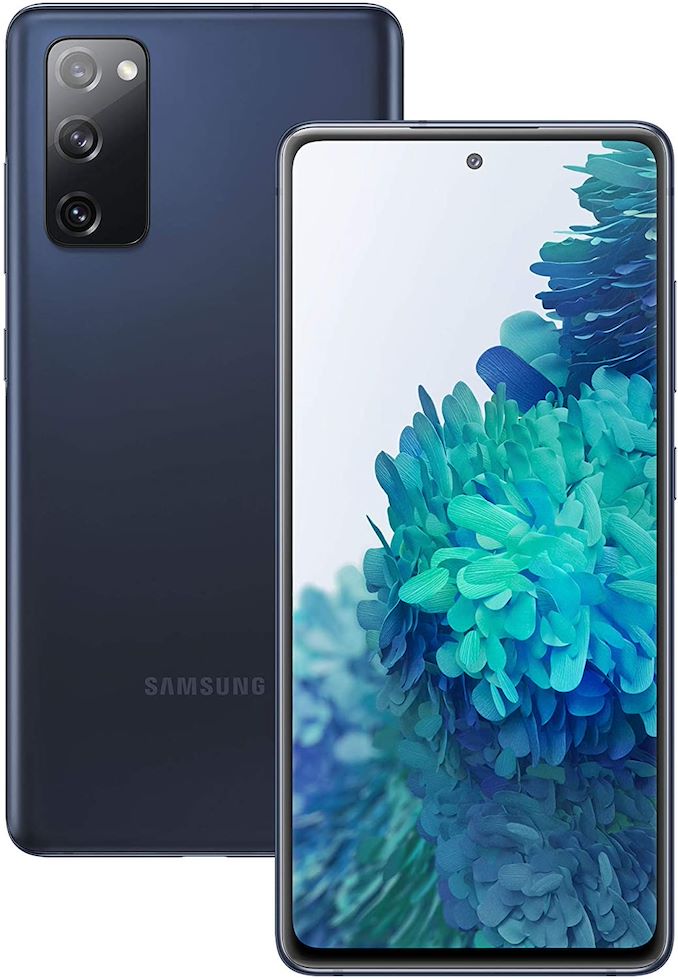 The S20 FE 5G is an interesting device that at first, I found to be quite odd-ball, and it still is for some countries. However, with the recent price-drop of the phone to $549 in the US, this is now absolutely obliterating everything else both in the flagship segment as well as the mid-range in terms of value. You are losing very little features coming down from the S20/S20+ to the S20 FE, but you get a considerable price drop here.
The S20 FE comes in at $549 right now on Amazon which is a pretty fair and great price compared to the S20 series which starts off at $799. The only thing that you're losing here is the 1440p screen and you get a lower quality telephoto camera module – both reasonable compromises.
Outside of the US, I don't feel like the S20 FE can justify itself. In Europe it costs 715€ for the 5G variant – and at that price I don't see why anybody would choose it over the 773€ S20 5G – the Snapdragon 865 SoC being really the only plus of that matchup. The 4G versions are also not worthwhile as their long-term value will quickly drop in the following years.
Although the Pixel 5 isn't exactly a flagship device, it still comes at a more premium price-point of $699. I don't feel that the device offers anything of particular that's better than the S20 FE other than it being the only small phone in this price category. You'd have to feel very strongly about Google's software to rationalise the purchase here.
Best Mid Range Smartphones: OnePlus Nord & Mi 10 Lite - Obvious Value Choices
The mid-range has been greatly shaken up by the release of new generation Snapdragon 765 phones. The biggest proposition of these phones is that you're investing in a future-proof phone thanks to the 5G connectivity – besides the fact that they offer an overall excellent value in by themselves.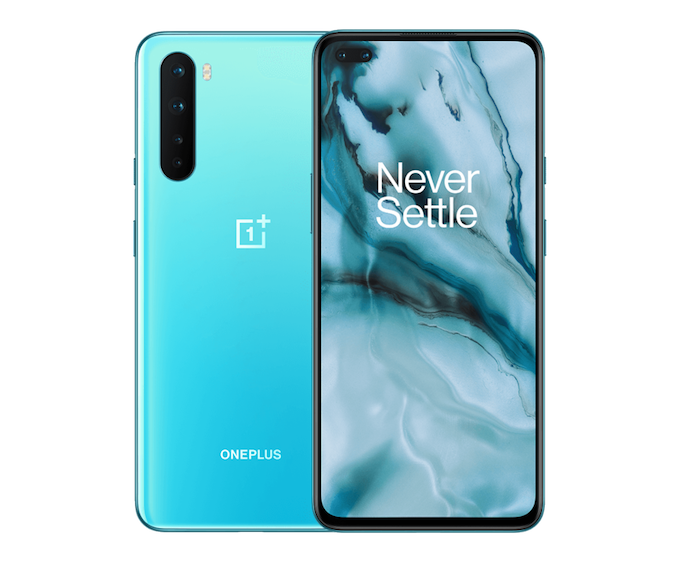 The new OnePlus Nord seems a new fantastic phone to this category and represents the company's return in the sub-€/$500 market, something we've been missing given ever-increasing flagship pricing over the years.
The phone can be generally summed up as being a very well-rounded package that features the second-best of everything. The S765 provides good levels of performance although there are obvious differences to the more expensive flagships. The OLED screen's 1080p resolution is plenty satisfactory but still manages to showcase a 90Hz refresh rate. On the camera department, it features the same camera setup as on the OnePlus 8 and OnePlus 7 series – albeit this is very much an average performing unit.
Still, at 399€ for the 128GB variant this represents quite a fantastic value simply due to the fact you're buying a future-proof 5G phone that will retain its value better than if you were to buy a 4G device at this point in time.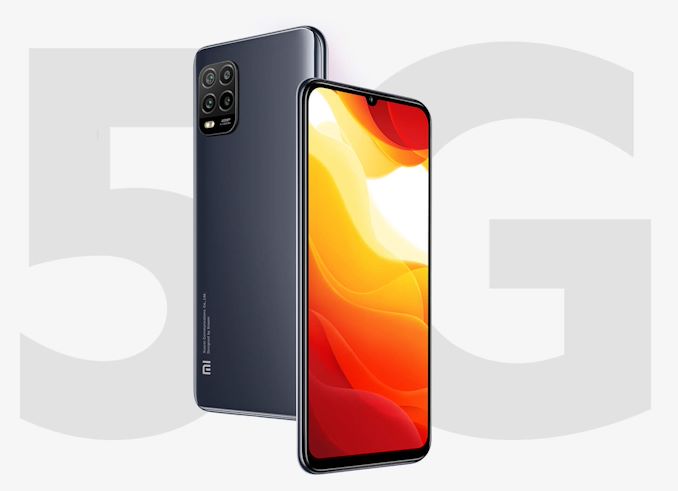 The Xiaomi Mi 10 Lite is another Snapdragon 765 device with similar formula as the Nord. Both phones are extremely similar up to their camera systems. The primary differences are found in the display as the Xiaomi lacks a 90Hz refresh-rate display, but does add in a headphone jack in return.
The Xiaomi undercuts the Nord by >100€ coming in at 283€ for the 64GB version and only 288€ for the 128GB variant, again, some pretty incredible prices for a well-rounded phone that offers 5G connectivity and also represents a more future-proof investment.
Best Mid-Range US: S20 FE 5G, Pixel 4a
As a European editor it's always astounding to me when I'm writing up these guides as the US market always shocks me as to how limited it is in terms of options. Neither OnePlus nor Xiaomi currently offer their mid-range devices in this market. Google's new Pixel 4a 5G is the first easily attainable Snapdragon 765 device in the US, coming in at $499, significantly higher than that of other Asian vendors.
However, this discussion has been made relatively redundant by the S20 FE 5G's price drop to $549. The phone really isn't a mid-range phone per-se, but at this price it directly competes to other mid-range devices in the US, and completely obliterates them in terms of value proposition.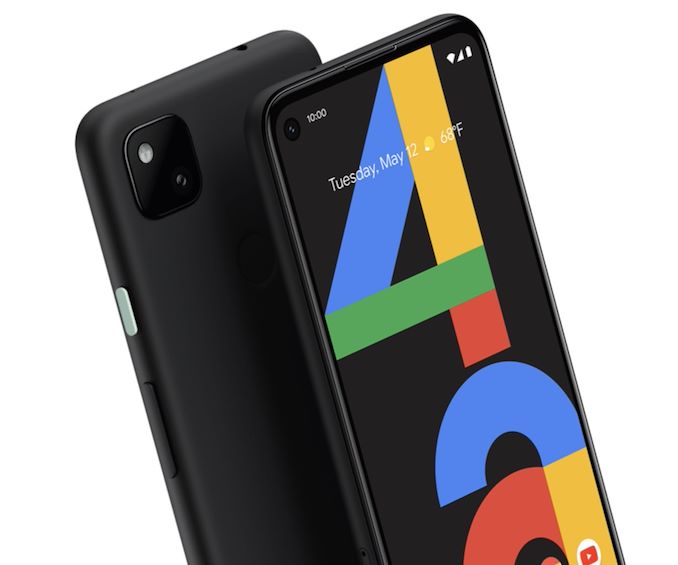 At lower price-points in the mid-range, Google's recent release of the new Pixel 4a has signifcantly changed the mid-range landscape in the US market as essentially the phone has little to no competition at its $349 price point. Sporting a still respectable Snapdragon 730G chipset, the very same primary camera as on the Pixel 4, and an OLED screen means this is an extremely solid package you're getting.

Only drawbacks over other mid-range options is the lack of 5G which means the phone will hold value for a shorter amount of time compared other (non-available) devices. Google addresses this in the Pixel 4a 5G, but that does come at a $150 price hike compared to the Pixel 4a. The 5G will be a better long-term investment and hold its value for longer, but I still have doubts whether 5G is worth a 42% price hike.
The Pixel 4a outside the US will depend on availability and pricing. In mainland Europe I see it at around 420€ which isn't very attractive compared to other devices.
Best Budget Smartphone: Xiaomi Redmi Note 9 Pro / Motorola G8 Power
This category of devices is very hard for me to write about due to the sheer size of the market and particular regional segmentation. In particular the US market is absolutely barren of viable options due to the fact that many OEMs don't officially release their products in this region. This is incredibly frustrating as it's in this budget segment where we see the vast majority of competition from Asian vendors, providing some of the more incredible value propositions.
The situation has been slightly been improved with Motorola's range of low-end phones. Devices like the 2020 variant of the G8 Power represent a good value, although essentially, they're beaten in every regard by the more competitive Chinese alternatives from vendors such as Xiaomi. For customers on CDMA carriers such as from Verizon or Sprint, the Moto is the only choice.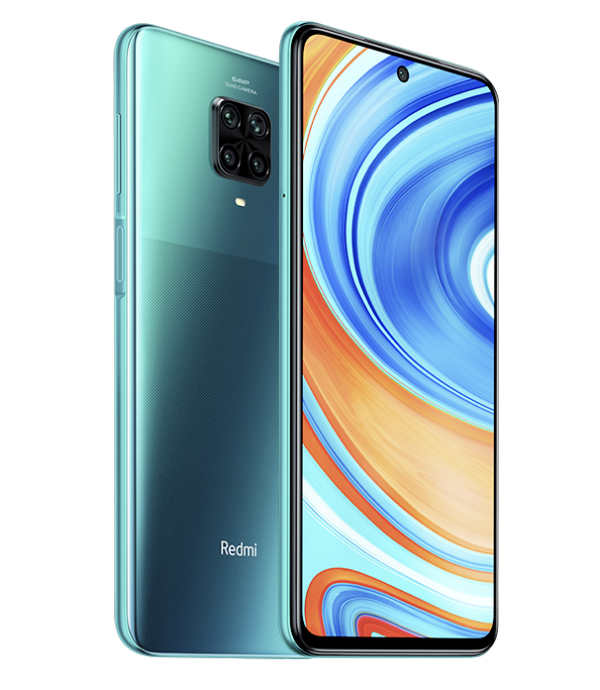 In the month of May, we replaced our low-end recommendation from the Redmi Note 8 Pro to the newly released Redmi Note 9 Pro and continue this recommendation through July. Like its predecessor, it brings to the table some incredible value at a price point of currently only 199€. The new phone upgrades the SoC to a Snapdragon 720 which houses two Cortex-A76 cores as its performance cores, paired with 6GB of LPDDR4X. The only real thing really betraying the phone as a low-end unit is the fact that it still houses an LCD IPS display in a time where most have transitioned to OLED screens.
The camera system is dominated by a new 64MP main camera sensor that punches far above its weight in this price segment. There's also an 8MP ultra-wide-angle lens as well as a 5MP macro lens; these latter two aren't of the best quality but hey, at this price we won't complain. Finally, the 5020mAh battery rounds this phone off as a quite outstanding value proposition and Xiaomi really steals the spotlight yet again also in this segment. The best thing about the Note 9 Pro is the fact that's it's readily available in the US and Europe on Amazon which makes it a straightforward purchase.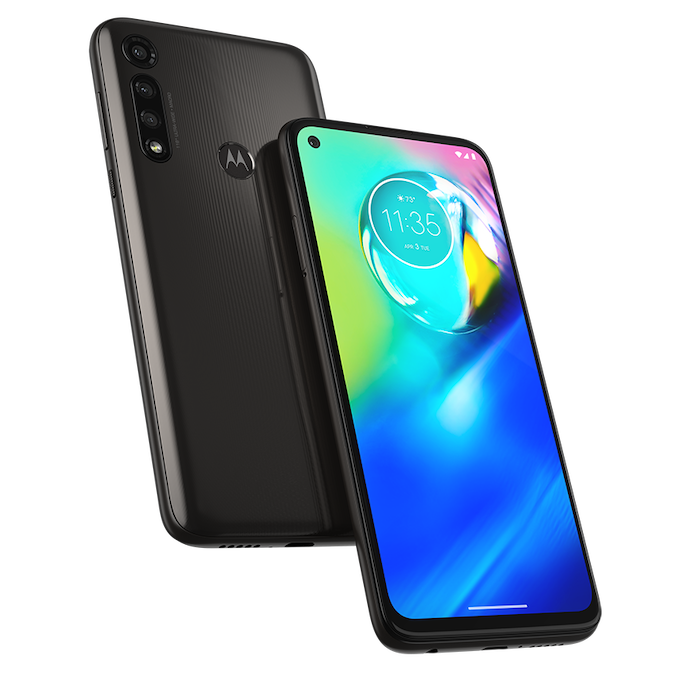 If you're a CDMA carrier in the US or if you care about warranty, the Xiaomi isn't an option and the only reasonable fall-back choice here is the Motorola G8 Power 2020. The phone features a Snapdragon 665 SoC, featuring Cortex-A73 cores, which would be quite significantly less performing that the A76 cores of the Redmi Note 9 Pro.
On the camera side, the Motorola also offers less impressive specifications as we have a rather small 1/2.8" sensor with 16MP resolution. The display is a comparable 6.4" IPS LCD unit at 2300 x 1080 resolution which is still plenty satisfactory at this price range. The Moto G Power can be had for $179, and is actually also available in Europe as the G8 Power at a competitive 159€, although again I would rather recommend the Xiaomi for 40€ more as you get a lot more value out of your purchase.