System Performance
As part of our Snapdragon 855 device performance overview article, we noted that the Red Magic 3 was actually amongst the top performers out there. Reason for this could be the 90Hz display and correspondingly more aggressively tuned performance configurations of the phone, or simply a more up to date software stack.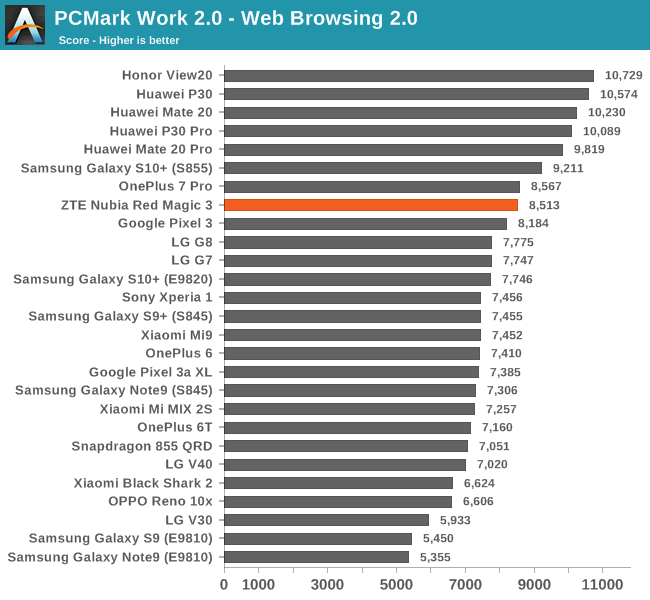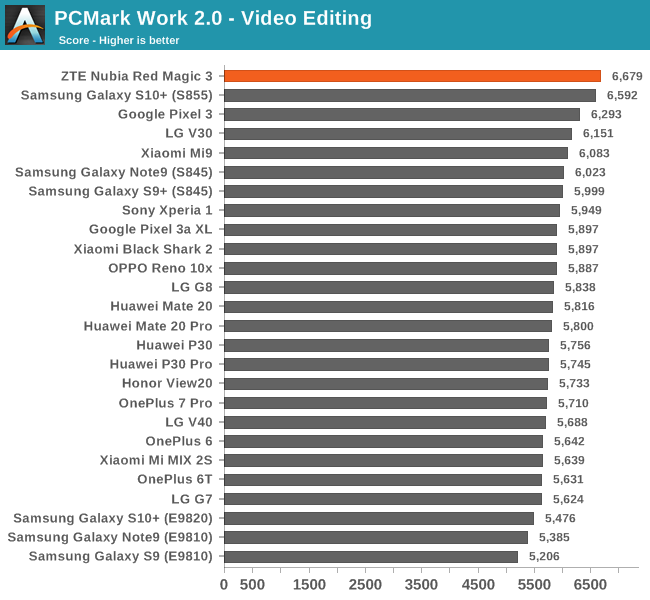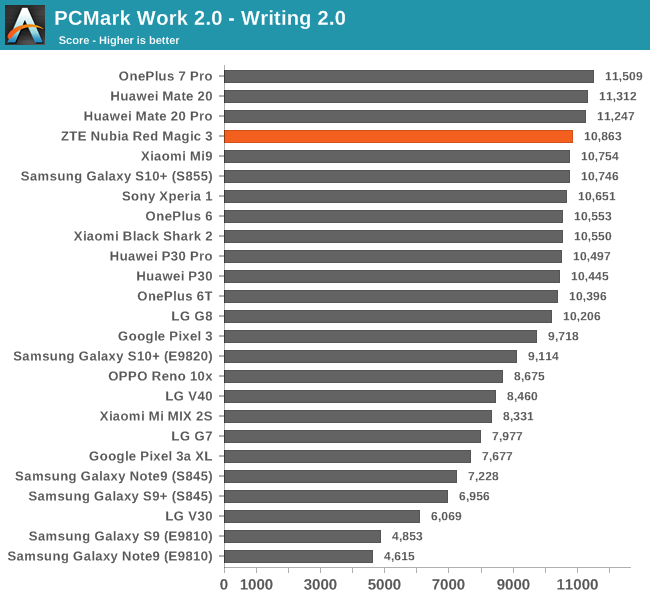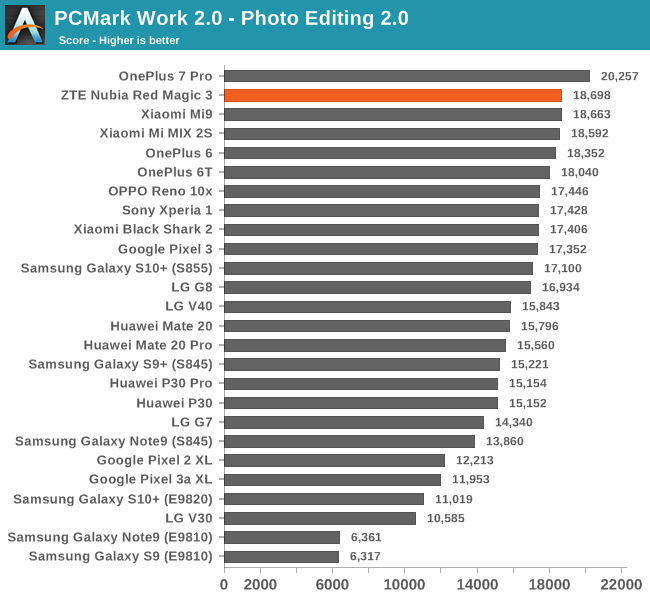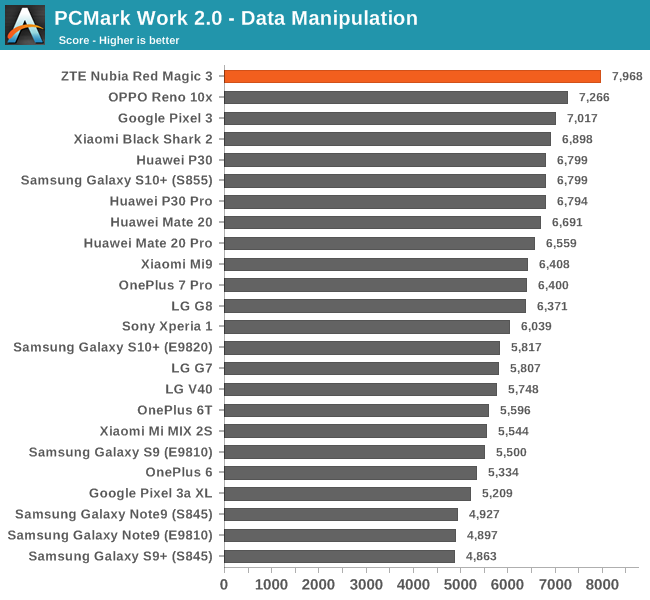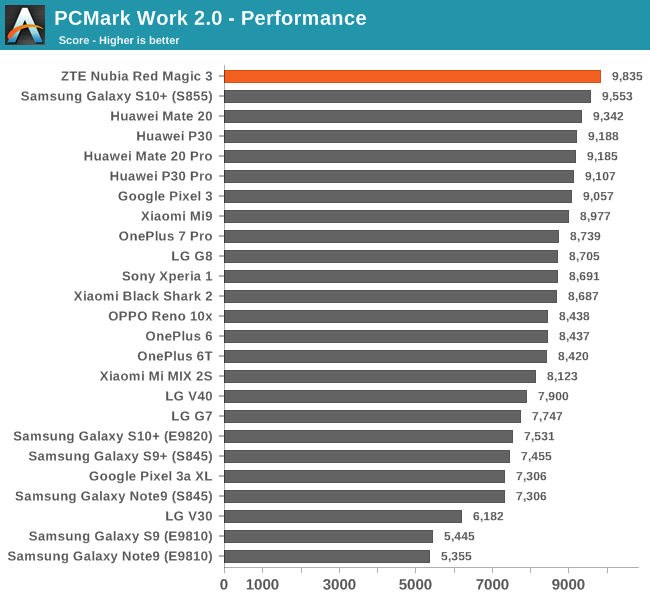 In PCMark, the Red Magic 3 actually ended up as the top performing phone amongst current Android phones, slightly edging out the Galaxy S10 in the overall score performance.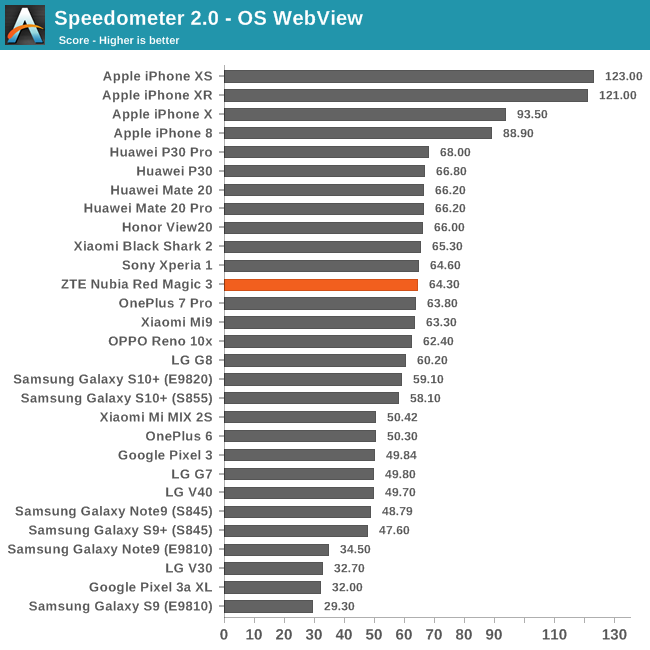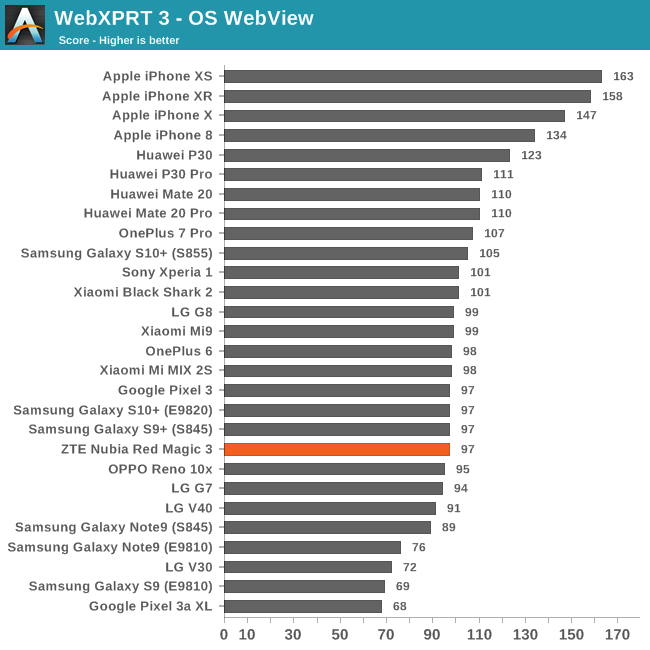 In the web browsing test, the RM3 ended up average and in line with most other S855 devices.
Again, much like on the OnePlus 7 Pro, our benchmark numbers can't really convey the increased perceived performance that the Red Magic 3's 90Hz screen gives over regular 60Hz counterparts. Especially on a screen this size, it's something that's immediately noticeable and greatly improves the fluidity of things.
Ironically enough, the 90Hz biggest advantage is in non-gaming content as most games still have FPS limiters. Here, the RM3 is quite a joy to use and definitely a big plus to the user experience.