CPU Performance
The state of CPU performance testing under Android is unfortunately still quite broken. We're using a mix of browser based tests with Java & Native apps (AndEBench).
The key comparisons to look for are the Snapdragon 800 MDP/T vs. the Exynos 5 Octa (4 x ARM Cortex A15s) based Galaxy S 4 (SHVE300S), the Exynos 5 Dual (2 x ARM Cortex A15s) based Nexus 10 tablet and any of the Snapdragon 600 based smartphones (HTC One/T-Mobile Galaxy S 4) running two Krait 300s at 1.7/1.9GHz.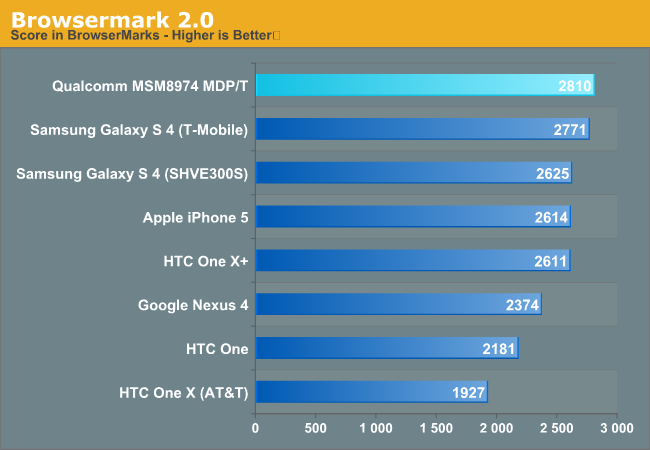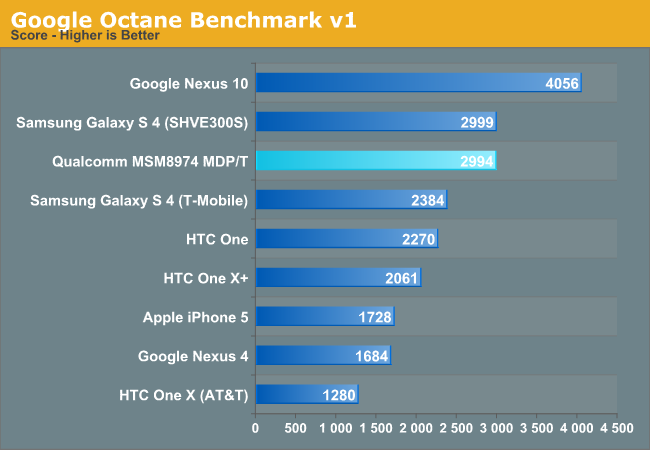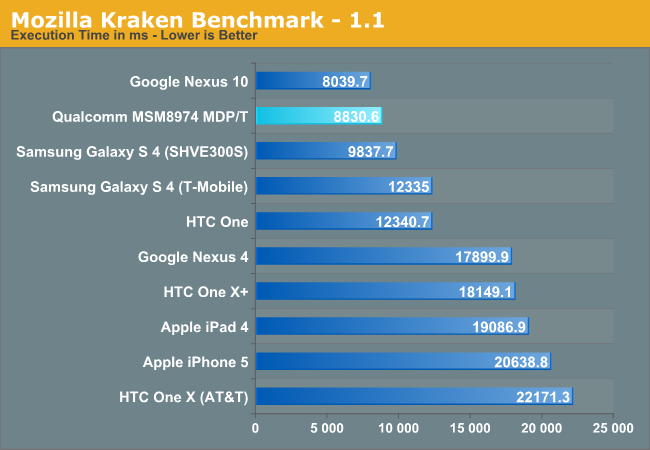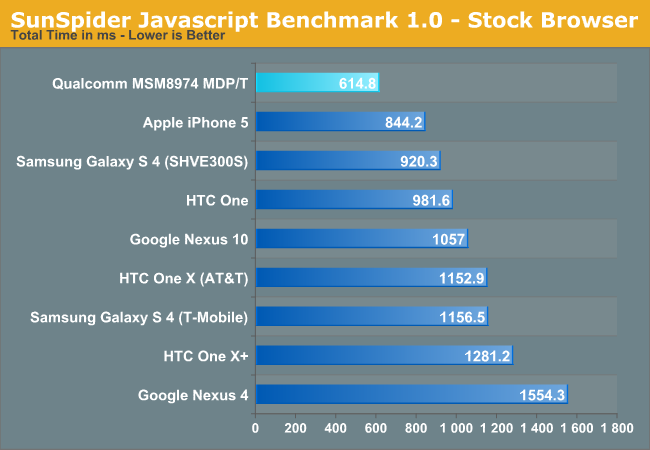 Krait 400 seems to do very well against ARM's Cortex A15, trading positions in terms of performance depending on the test. As these are browser based benchmarks there's a big software component to variability that prevents big conclusions from being made here, but it's clear that Snapdragon 800 is in a similar performance class to current Cortex A15 based designs.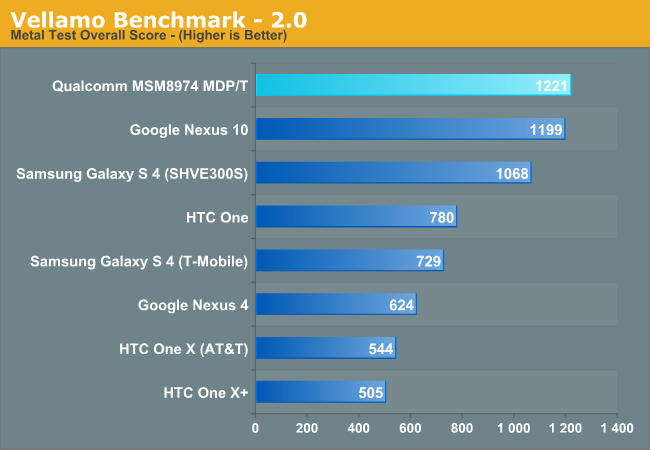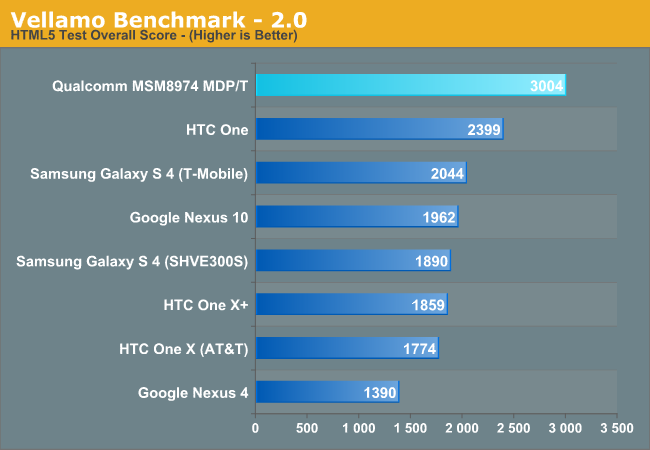 AndEBench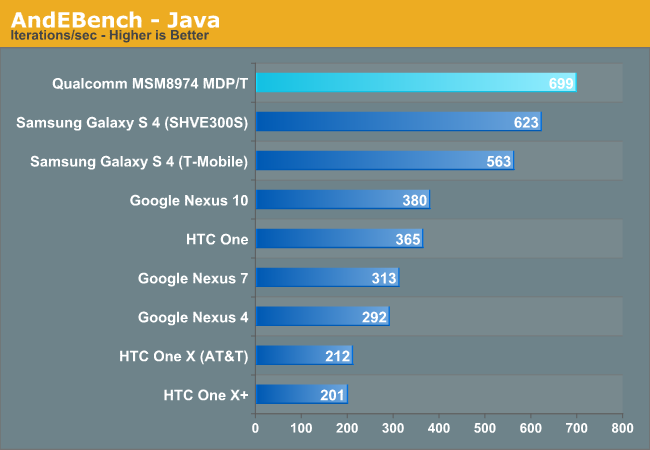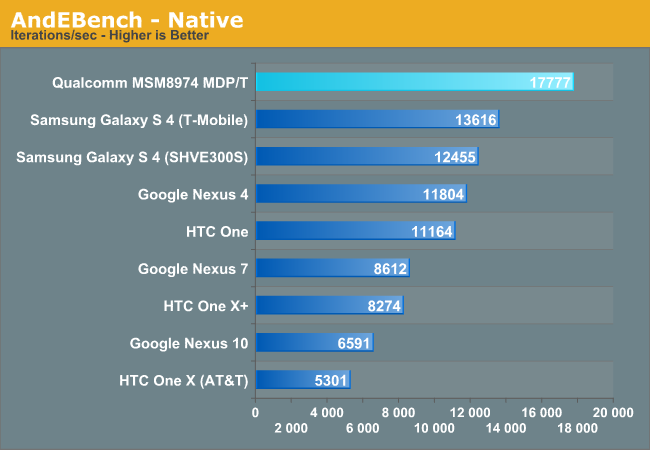 The Java and Native client AndEBench tests echo what we've seen elsewhere: Snapdragon 800 can definitely be quicker than ARM's Cortex A15, and at least is in a similar class.