Chromebook
A modern enthusiast will scoff at the concept of a Chromebook – limited performance, capabilities, and a simplistic OS for doing some serious work? The fact is that the Chromebook, and Chrome OS, have been gazumping good portions of the notebook market share in recent years, mostly down to its stripped down nature but also the low pricing. In 2019 AMD relaunched its older A-series APUs for Chromebooks, meeting that market need. However, at CES this year we saw the first indication of premium $700+ Chromebooks from Intel. Now AMD is moving into a higher performance space with its Chromebook offerings with new optimized Ryzen hardware and Vega graphics. Today AMD is announcing five new processors for Chromebooks. AMD Chromebook APUs AnandTech Cores Base MHz Turbo MHz GPU CUs GPU MHz TDP Silicon C-Series Zen+Vega Ryzen 7 3700C 4C/8T 2300 4000 10 1400 15 W Picasso Ryzen 5 3500C 4C/8T 2100 3700 8 1200 15...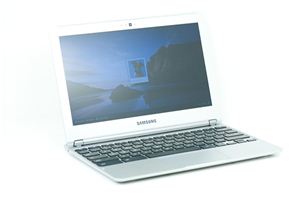 Google announced the Chrome OS project two years ago, and with it came the first Chromebook: the CR-48. The Chrome OS concept seemed revolutionary at the time. In 2010...
149
by Anand Lal Shimpi on 10/31/2012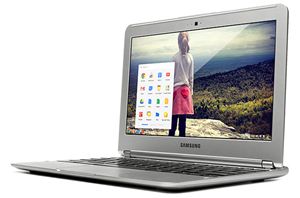 Google's been known to throw the spaghetti at the wall to see what sticks. And for every GMail and Android, there's a Wave and Buzz. At best, Google's Chromebook...
51
by Jason Inofuentes on 10/18/2012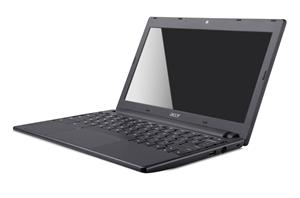 We received two press releases this morning relating to Chromebooks, one from Acer and one from Samsung. Starting with Acer, they have announced a $50 price drop on their...
16
by Jarred Walton on 11/21/2011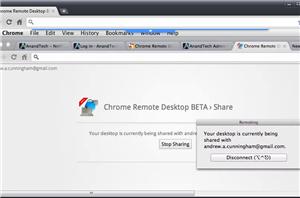 Google today introduced a beta version of its Chrome Remote Desktop functionality for the Chrome browser and Chrome OS. This functionality, news of which first made the rounds several...
6
by Andrew Cunningham on 10/10/2011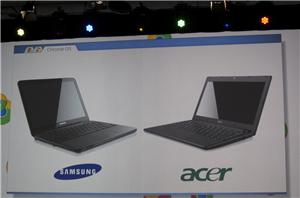 We are at Google IO 2011 and the focus today is on the Chrome browser and new Chromebooks running the Chrome OS. Google's core focus has been the creation...
40
by Nirdhar Khazanie on 5/11/2011