Dynabook
Dynabook has introduced its redesigned 'hyper-light' 13.3-Inch Portégé X30L-G, which has been updated to be lighter and more powerful than its predecessor. The new systems pack Intel's 10th Generation Core processors with up to six cores (Comet Lake-U) as well as all the traditional and latest connectivity technologies, all while weighing less than a kilogram. To make the 2020 Portégé X30L-G lighter than its predecessors, Dynabook had to redesign it both inside and outside (for the first time in years). The laptop still comes in a familiar Onyx Blue magnesium alloy chassis and features a 13.3-inch display (up to Full-HD, IGZO, 470 nits brightness), albeit with slightly thinner bezels as well as a different hinge. The new internal and external architecture enabled Dynabook to reduce...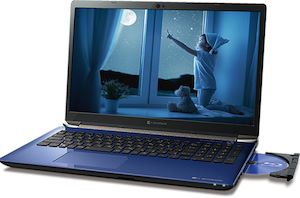 Dynabook, formerly Toshiba's PC division, has been pretty energetic with announcements recently, marking its return to active life and attempt to address certain market segments with unique products. This...
43
by Anton Shilov on 11/8/2019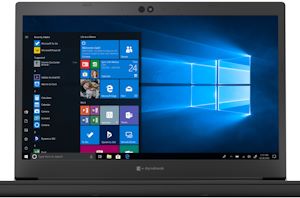 Dynabook, formerly Toshiba, has introduced its new entry-level business laptop that promises to offer an attractive balance between performance, portability, and price. The Tecra A40 is a typical 'working...
16
by Anton Shilov on 10/29/2019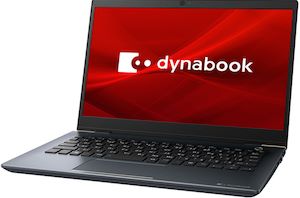 Back in the day, virtually all PCs came standard with a three-year warranty with some makers offering to extend it to five years. Due to cut-throat competition on the...
4
by Anton Shilov on 10/17/2019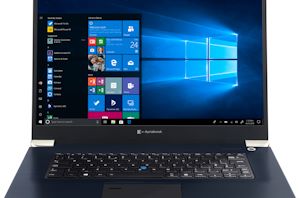 Dynabook, formerly PC division of Toshiba, today introduced its flagship Tecra laptop aimed at corporate, business, and education users. The Tecra X50 comes with a 15.6-inch IGZO laptop, weighs...
17
by Anton Shilov on 9/6/2019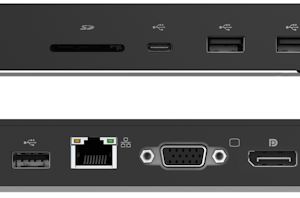 Dynabook Americas (former Toshiba) has introduced its new multi-port USB-C docking station. The USB-C Dock is designed to bring 10 ports and an SD card reader to ultra-portable laptops...
12
by Anton Shilov on 7/12/2019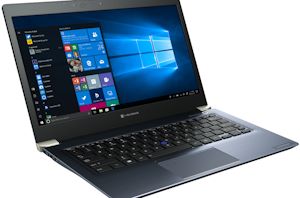 Because of the corporate turmoil in 2016 – 2018 and uncertain future of its PC business, Toshiba has not updated its popular Portégé family of notebooks in the US...
20
by Anton Shilov on 7/12/2019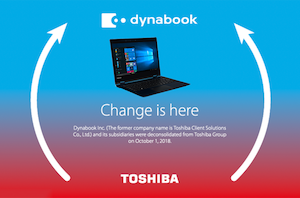 Starting early this year, Toshiba's former Client Solutions group, responsible for the company's laptops and other related consumer electronics, began a process of cutting ties with the company it...
8
by Anton Shilov on 4/3/2019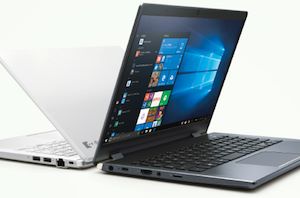 Dynabook, a maker of laptops from Japan, has unveiled its new 13-inch G-series ultra-portable laptops. Based around Intel's 15W dual and quad-core Whiskey Lake-U processors, the G-series aims to...
24
by Anton Shilov on 1/23/2019