LGA1200
At the start of 2021, Intel has unveiled its latest desktop platform, designed primarily for its Rocket Lake 11th generation processors. Intel is officially moving to PCIe 4.0, with the top SKU Core i9-11900K supposedly offering a large jump in IPC performance compared to the previous generation. The new chipset moves to double bandwidth to the CPU, allowing for more hardware to make the most of the chipset at once. It also moves to DDR4-3200 support, a new peak in a product line that was previously on DDR4-2933. The new Z590 chipset is Intel's flagship, designed for Rocket Lake, but offering backward compatibility with Comet Lake processors. We take a closer look at the large variety of new motherboards set to come to market.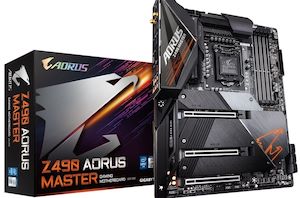 Throughout the majority of 2020, we saw an escalating war between AMD and Intel battling for supremacy in the desktop CPU market, which is an obvious win for the...
14
by Gavin Bonshor on 1/7/2021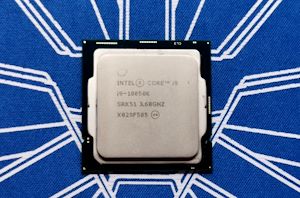 When a company like Intel creates a CPU design, the process of manufacturing brings about variation on the quality of the product. Some cores will only reach a certain...
125
by Dr. Ian Cutress on 1/4/2021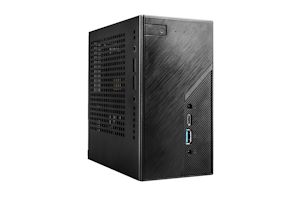 The mini-STX form-factor was introduced by Intel in 2015 to provide additional options in the burgeoning small form-factor (SFF) PC space. Since then, vendors such as ASRock, ECS, and...
24
by Ganesh T S on 12/29/2020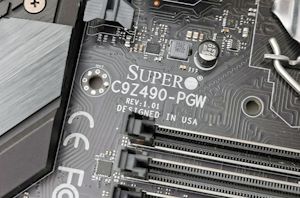 More widely known for its server-grade models, Supermicro always launches a small number of consumer motherboards, sometimes with some extra flair and hardware we don't see from the regular...
27
by Gavin Bonshor on 12/21/2020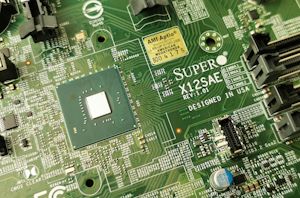 We have seen numerous Intel Z490 motherboards over the months since Intel's platform for Comet Lake was announced back in April. While the Z490 is designed for regular consumers...
57
by Gavin Bonshor on 12/11/2020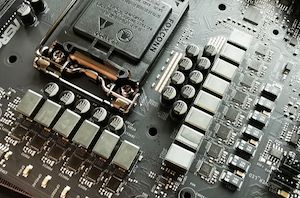 Moving into the holiday season for many, Intel recently unveiled details about its Rocket Lake (11th Gen) processors set to come out in Q1 2020. With it will come...
16
by Gavin Bonshor on 11/23/2020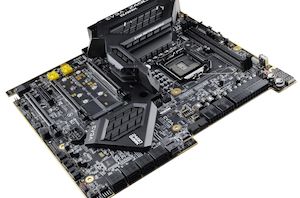 One of the biggest names on the extreme overclocking scene is Vince 'K|NGP|N' Lucido, who is highly regarded as one of the best sub-zero overclockers. He is a longtime...
56
by Gavin Bonshor on 9/8/2020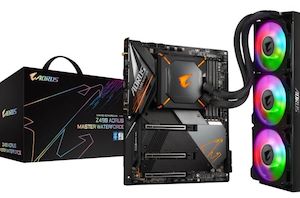 Up until now, GIGABYTE has reserved the monoblock clad WaterForce series for its flagship Aorus Xtreme models. In an interesting move to further enhance the performance of the Intel...
10
by Gavin Bonshor on 8/3/2020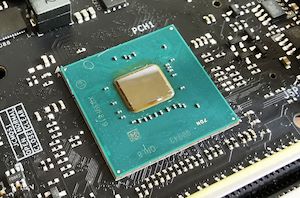 In preparation for the launch of Intel's Z490 chipset and Intel's 10th generation Comet Lake desktop processors, Z490 motherboards are now available to pre-order from various retailers. For entry-level...
32
by Gavin Bonshor on 5/6/2020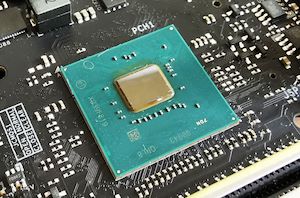 Off the back of the announcement of a substantial amount of Z490 motherboards designed for Intel's 10th generation desktop processors, ASRock Rack has announced a server-focused model. The ASRock...
10
by Gavin Bonshor on 5/5/2020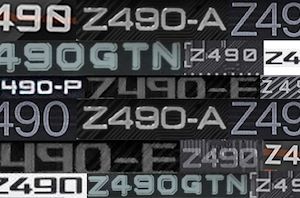 After another long wait for a new Intel platform, Comet Lake and the 400 series finally descends. Here we get a new socket, support for up to 10-cores with...
51
by Gavin Bonshor on 4/30/2020