Milan
When the name "Oracle" is thrown around, hardware isn't typically the first thing that comes to mind for most people. But, like other large tech companies that originally made their mark in the world with software, the market for Oracle has grown beyond just companies needing software and SPARC boxes. And as a result, Oracle has spent the last few years increasingly investing in cloud infrastructure hosting, looking to pivot towards becoming a service provider for customers who are becoming increasingly accustomed to contracting out virtually every bit of their computing needs. Today Oracle is taking the next step towards growing their footprint in the cloud computing market by announcing their next generation of compute instances for their Oracle Cloud Infrastructure (OCI) business. In an...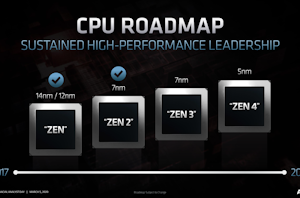 Everyone is interested in roadmaps – they give us a sense of an idea of what is coming in the future, and for the investors, it gives a level...
60
by Dr. Ian Cutress on 3/5/2020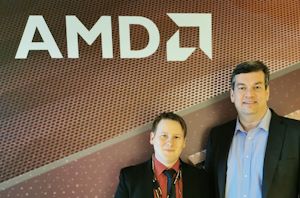 There's no getting away from the fact that AMD's big revenue potential exists in the server space. While the glitz and the glamor is all about the Ryzen, the...
49
by Dr. Ian Cutress on 6/24/2019