OWC
OWC has announced a new version of its Mercury Elite Pro DAS, the company's entry-level external storage box. The refreshed DAS can house one 3.5-inch hard drive, allowing it to provide capacities of up to 16 TB using today's HDDs. The OWC Mercury Elite Pro DAS is available in 1 TB, 2 TB, 4 TB, 6 TB, 8 TB, 12 TB, 14 TB, and 16 TB versions. The devices can be stacked, so those who need greater capacities can easily get it. All the SKUs are powered by 7200 RPM hard drives, so they offer a rather decent level of performance, up to 283 MB/s, which is good enough for music, videos, photos, and business files. Externally, the DAS has a USB 3.2 Gen 1...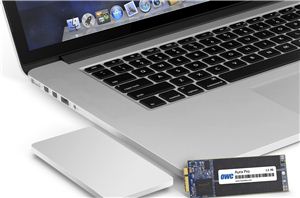 In our review of the MacBook Pro with Retina Display I mentioned that the base $2199 configuration is near perfect, save for its 256GB SSD. With no room for...
12
by Anand Lal Shimpi on 8/14/2012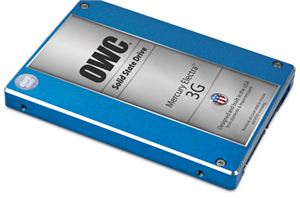 OWC has released a 960GB version of their Mercury Electra 3G SSD series. The drive uses two SandForce SF-2181 controllers, configured in RAID 0 using Silicon Image's RAID controller...
20
by Kristian Vättö on 6/25/2012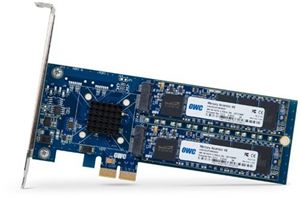 OWC has released their first PCIe SSD, the Mercury Accelsior. OWC has used SandForce controllers throughout its history in the SSD world and the Accelsior is no exception. It...
33
by Kristian Vättö on 4/18/2012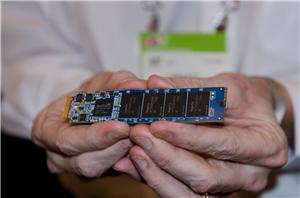 OWC released a SandForce SF-2281 based 2011 MacBook Air SSD upgrade earlier this year in 120GB and 240GB capacities (the Mercury Aura Pro Express 6G). Using Hynix 2x-nm NAND...
5
by Anand Lal Shimpi on 1/8/2012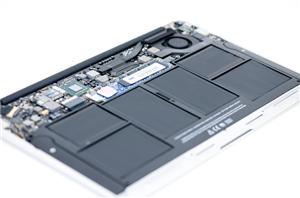 I've written previously about the SSD lottery you play when you buy a new MacBook Air. As with many commodity components, Apple sources its SSDs from two sources. For...
40
by Anand Lal Shimpi on 11/9/2011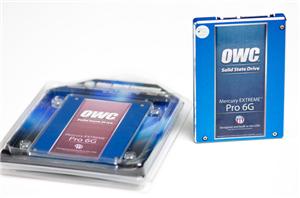 One thing that SandForce based SSDs have lacked since their introduction has been a Mac supported firmware updater. Updating the firmware has required Windows installation, which is something that...
9
by Kristian Vättö on 9/1/2011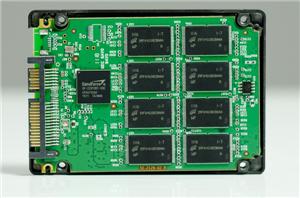 It's a depressing time to be covering the consumer SSD market. Although performance is higher than it has ever been, we're still seeing far too many compatibility and reliability...
90
by Anand Lal Shimpi on 8/11/2011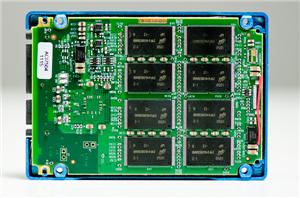 I still don't get how OWC managed to beat OCZ to market last year with the Mercury Extreme SSD. The Vertex LE was supposed to be the first SF-1500...
44
by Anand Lal Shimpi on 5/5/2011