Plugable
Plugable this week has become the latest peripheral manufacturer to start producing 2.5 Gigabit Ethernet dongles, with the release of their own adapter. Designed to add support for faster networking speeds to PCs with USB 3.0 Type-A and Type-C ports, Plugable is pushing the "inexpensive" aspect of the network adapter hard, launching it at just $30. Like most other 2.5GbE adapters we've seen to date, the Plugable 2.5G USB Ethernet Adapter (USBC-E2500) is based on Realtek's RTL8156 controller, which supports 2.5GBASE-T and on down, all over standard Cat5e cabling. The Realtek chip supports such features as 9k Jumbo frame support, auto MDI-X (crossover detection and correction), and IEEE 802.1Q VLAN. Since some of these capabilities require OS support, the dongle comes with drivers for...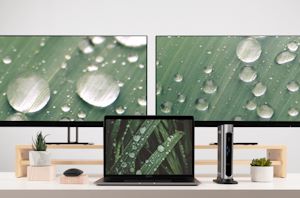 Plugable is introducing three new products at CES 2020, and the most interesting of the three happens to be the Titan Ridge-based TBT3-UDZ Docking Station with a 100W power...
1
by Ganesh T S on 1/7/2020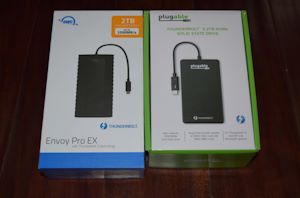 Portable SSDs with NVMe-based internal drives and a Thunderbolt 3 interface are the fastest bus-powered storage devices currently available in the market. We have been following this market since...
20
by Ganesh T S on 11/12/2019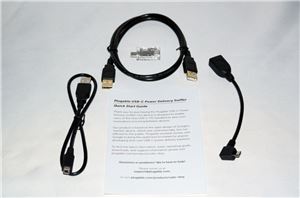 The power consumed by USB peripherals such as flash drives has typically not been much of a concern. However, with OTG support on the rise, mounting external storage via...
19
by Ganesh T S on 3/18/2016