Sabrent
The external storage market has shown renewed vigor in recent years, thanks in part to growth fueled by bus-powered flash-based storage solutions. The introduction of 3D NAND, coupled with the increasing confidence of manufacturers in QLC (4-bits per cell) has brought down the cost of these drives to the point where even a reasonably spacious external SSD can be had for an equally reasonable price. And though this means that NAND manufacturers like Western Digital, Samsung, and Crucial/Micron have an inherent advantage in terms of vertical integration, the availability of cheap flash in the open market has also enabled other vendors to come up with innovative solutions. Today, we're looking at a unique product in the external SSD market – the Sabrent Rocket XTRM-Q. A...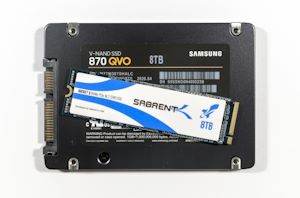 Flash memory prices have been on a downward trajectory for years. A decade ago, this trend was helping SSDs establish a foothold in the consumer market—largely for enthusiasts. Now...
148
by Billy Tallis on 12/4/2020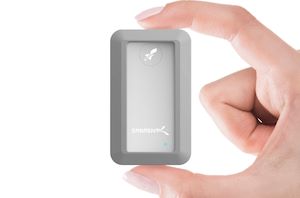 Portable bus-powered SSDs are a growing segment of the direct-attached storage market. The ongoing glut in flash memory (and the growing confidence of flash vendors in QLC) has brought...
11
by Ganesh T S on 10/30/2020