Color Consistency
Building on the 5-point testing we did in the Dell U2711 review, we've added testing at 9 different points across the LCD. To test this, we take our best center calibration profile and then test Delta E performance at 9 different places on the display.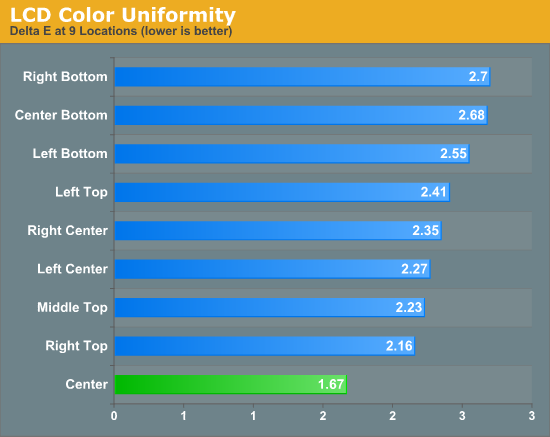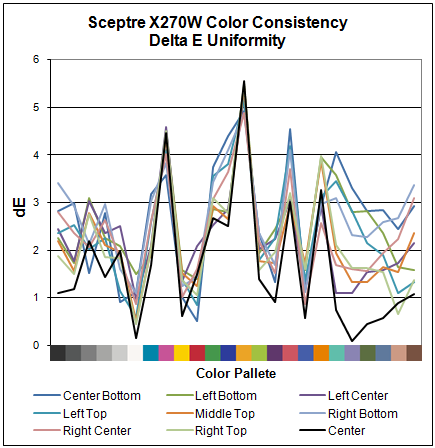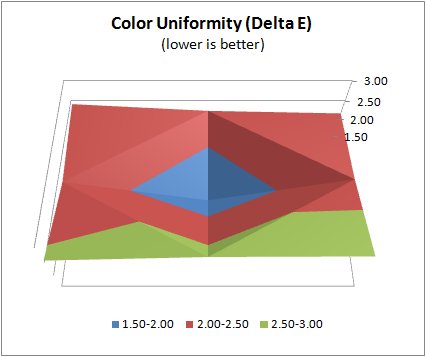 We've seen before how localized calibration profiles are on the G2410H, and the X270W is no exception. Performance at other points on the monitor simply differs, and gets on average 0.75 Delta E worse at any given point that isn't dead center. There's obviously partially the backlighting uniformity to blame, but we'll show later that it doesn't quite match this circular falloff of Delta E performance we've measured.
Tracking is reasonably acceptable along the edges, but does average 2.42 as opposed to our relatively stellar 1.67 performance at the center.