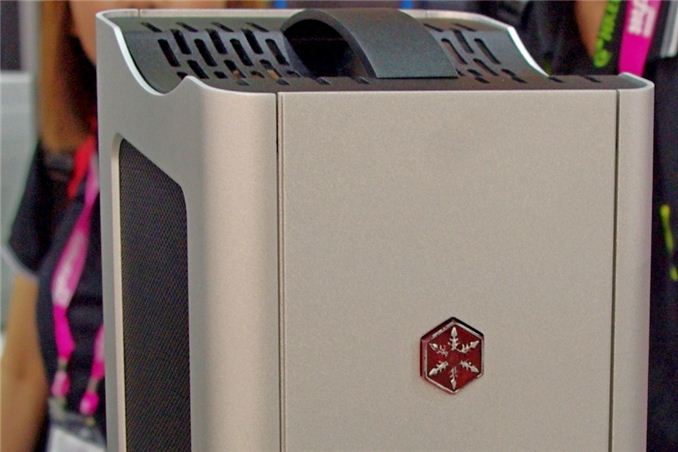 Visiting the SilverStone booth was rather interesting. In a similar ilk to MSI's GUS which used Thunderbolt to transmit data over PCIe, Silverstone are developing their own at-home device capable of dual-width GPUs up to 450W.
This is still in the development cycle – the main issue with MSI's device (and I'd assume Silverstone as well) is how to deal with hot-plugging during the middle of intense GPU workloads. Aside from frame buffer management, at the point in time when the device is detatched there is no longer access to any data on the card – the PC or laptop then has to transfer what it knows to the frame buffer on the IGP and recalculate. Sounds easy-ish, but not a trivial task by any means.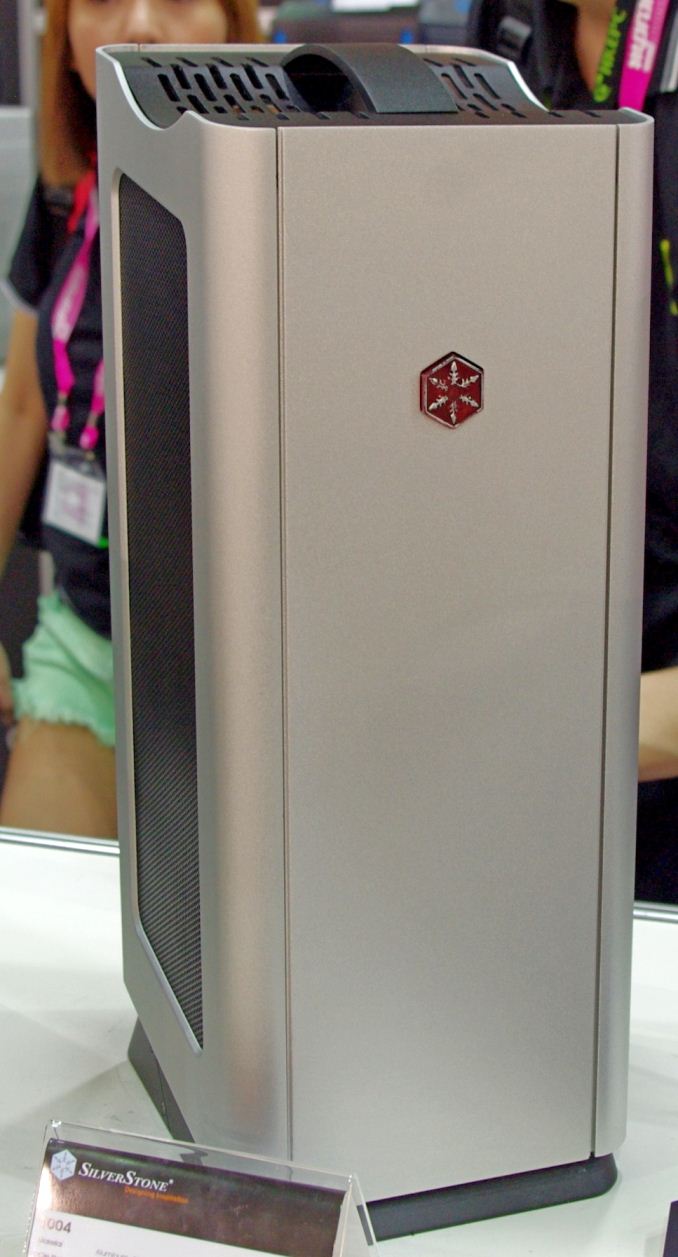 Silverstone told me there is no release date as such as they are still in the alpha phase of development, but they are aiming for the $200-250 price point without a GPU.