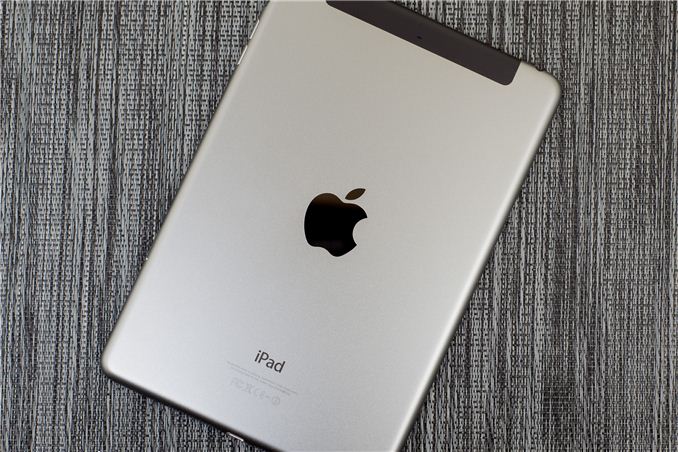 As I promised in our
iPad mini with Retina Display review
, I put the new mini through our LTE hotspot battery life test. As connected tablets are effectively smartphones with huge batteries, they can make for a very long lasting personal hotspot.
I'm running
the same test I ran on the iPad Air
: a 100KB/s constant download from a laptop tethered over WiFi to the iPad mini. The mini's display is off and no background syncing is taking place, making this a test of AP and modem efficiency, as well as battery capacity. The AP and modem are more or less identical to the iPad Air, with the Retina mini using a PoP implementation of Apple's A7 and Qualcomm's MDM9615M modem. The big difference here should be battery capacity. The new mini has a 23.8Wh battery compared to 32.5Wh for the iPad Air. With 73% of the battery capacity and similar hardware, I'd expect the mini to deliver about 73% of the LTE hotspot battery life of the iPad Air.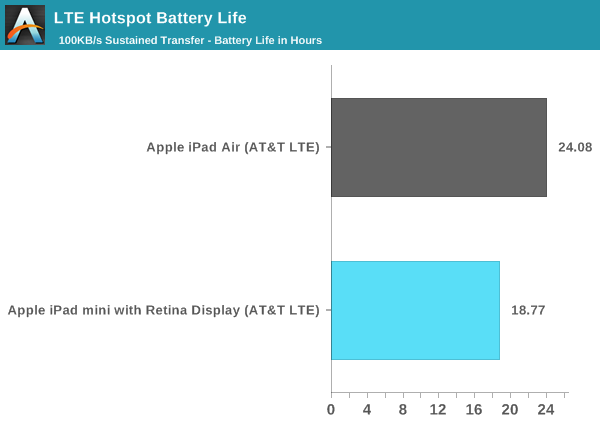 The mini managed to last 18.77 hours on a single charge, making it a bit more efficient than the iPad Air and still a formidable option as an LTE hotspot. The Air will obviously last longer, but if you prefer something a bit smaller the iPad mini with Retina Display is a great option.