The WD TV Live Plus comes in a basic box, which advertises a few of the most prominent and hopefully consumer eye catching features such as the Netflix and YouTube support. The WD TV Live Plus comes with the following items:
Player Unit
Infrared Remote Control w/ included AAA batteries
Composite Video Cable
Component Cable
AC Power Adapter
Quick Install Guide
Software CD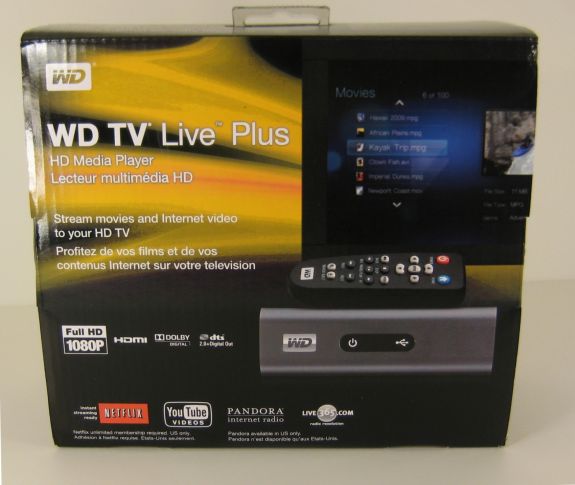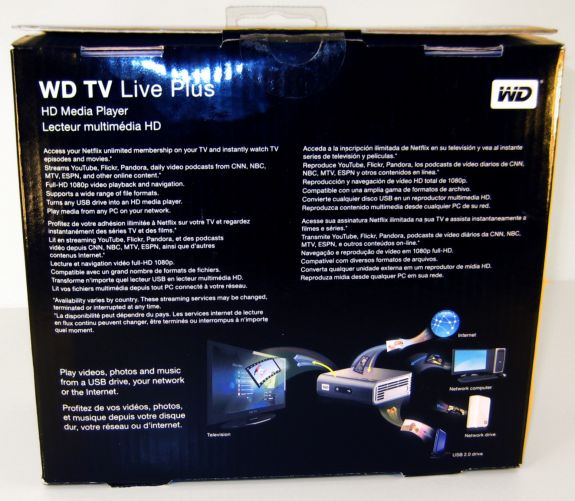 Measuring 40mm x 100mm x 125.5mm, the media player unit is quite small. A person used to seeing VHS, DVD and BluRay players will usually do a doubletake at the size as this media player is dwarfed by a standard sized receiver or DVD player. It is considerably smaller than the similarly priced competing products such as the Seagate Theatre HD. This is not surprising because Seagate's offering has room to store a 2.5 inch hard drive inside.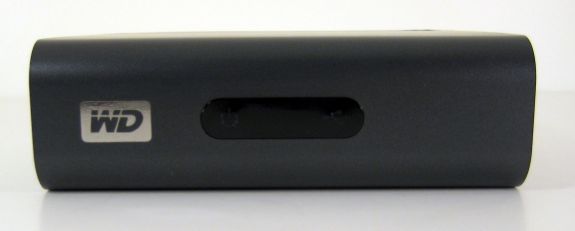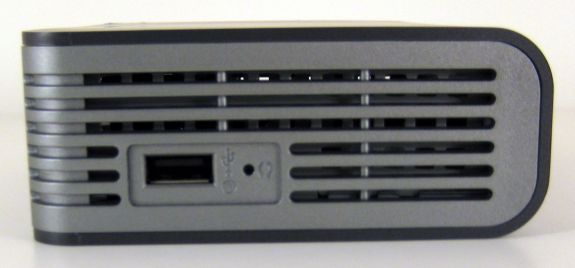 The included remote control is small and basic, yet functional. The remote has a few unique buttons such as the search button used to access the search menu, and the initially confusing eject button, which brings to mind an optical disc drive, which of course this device does not contain. The eject button is for preparing your USB HDD to be removed.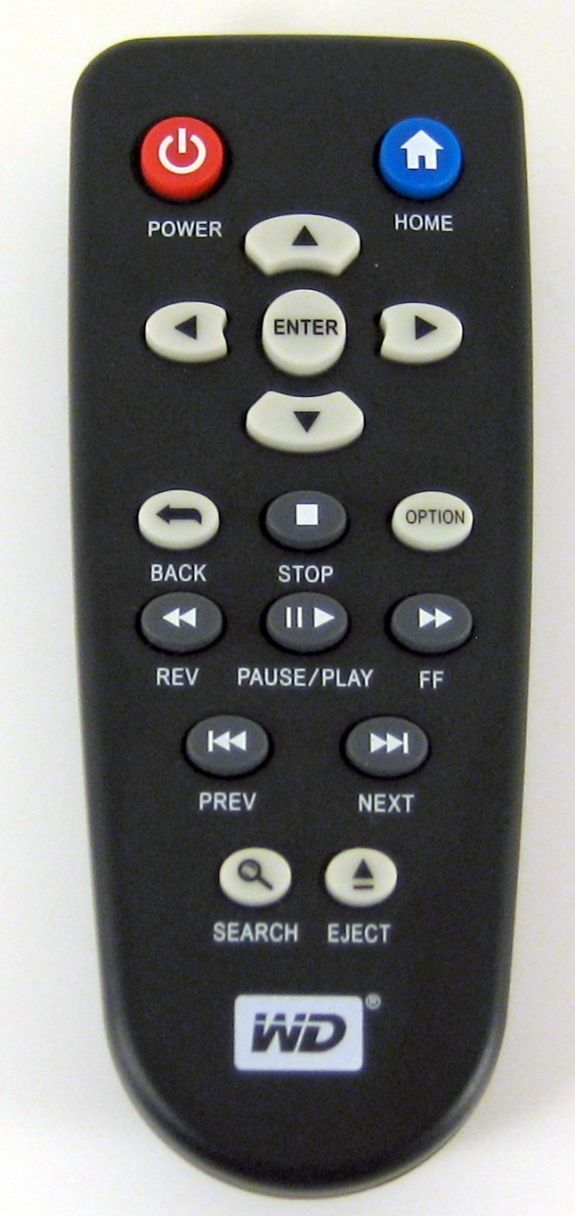 The included cables are standard fare, composite and component cables, which will give you the bare minimum connectivity you need to call your setup high definition (like it says on the side of the box). It would have been nice if the device came with an HDMI or optical cable; but quite understandably, it does not. Not including cables that are not proprietary to the unit and will potentially go unused helps keep costs down. WD can hardly be blamed for not throwing in a HDMI cable, as it is rare that any competing device or AV product does.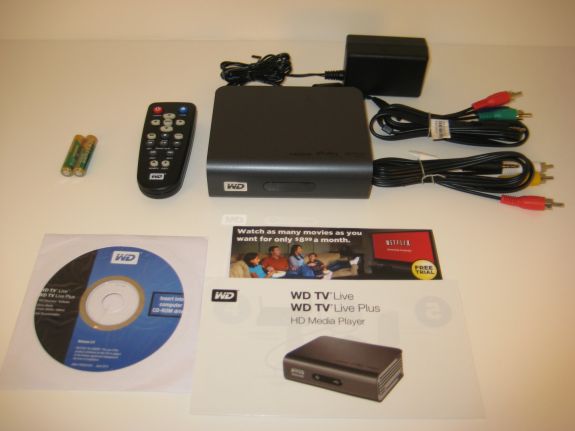 This WD TV device does support operation over wireless networks. Rather than sell their own wireless device as an accessory, Western Digital has opted to provide a list of compatible adapters that are certified to work with the media player.