System Specifications, Teardown, and Analysis
The ION 3D lists the following as its system specifications:
Intel Atom D525 dual-core processor
Microsoft Windows 7 64-Bit
Mobile Intel ICH8M Chipset
1x2GB DDR2 800MHz (expandable to 4GB)
NVIDIA GT218 NG-ION Graphics
320GB 5400RPM HDD (SATA)
BD-ROM/DVDRW combo drive
With the intent of this machine being a HTPC device, the ION 3D has a lot going for it. We have seen in previous reviews that NG-ION is a valid solution for watching high definition content. The GT218 GPU supports full hardware decode acceleration of all H.264 content; it should be able to play any video content at full 1080P resolution. While the CPU series utilized on this device is the low power Atom, the D525 is the fastest clocked dual-core Pineview iteration that intel has released to date.
The Processor: Intel Atom D525
The Atom D525 used in the ASRock ION 3D runs at a stock clock of 1.8 GHz and has two cores featuring Hyper-Threading, giving the device two physical cores and two logical cores. The CPU has an L2 cache of 512KB per core. ASROCK provides both software utilities and BIOS options that allow you to boost the CPU up to 2.1GHz quite easily. The D525 has a 13W TDP while the form factor of the device is the same as ASRock's models that utilize higher TDP CPUs, which means that ASRock doesn't have to use quite as much cooling on this Atom powered model as their other Mini-PC models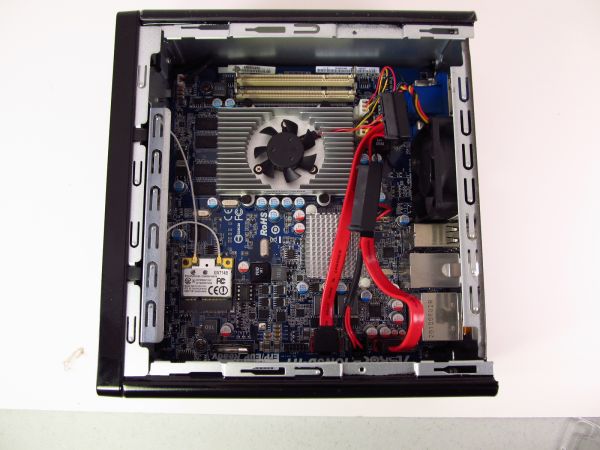 The GPU: NVIDIA NG-ION (GT218)
We've covered the technology used in the NG-ION previously. So far we have seen that the NG-ION is mildly better than the first generation iteration, with a few caveats. There are some limitations due to the PCIe x1 connection to the chipset; however this should not bottleneck HTPC tasks such as H.264 playback and video hardware acceleration, but rather limit the capabilities of gaming and GPGPU functions. The GPU has 512MB of DDR3, and this memory is not shared with the system, unlike integrated graphics solutions. For the intended function of this device the NVIDIA NG-ION will likely prove to be a good choice.
Memory: Elixir DDR2-800 MHz
The D525 processor is one of the models of Atom processor that supports DDR3 RAM, but ASRock choose to use DDR2 on this device. Only one of the slots was occupied in our sample, which means that it is expandable up to 4GB if another stick is added.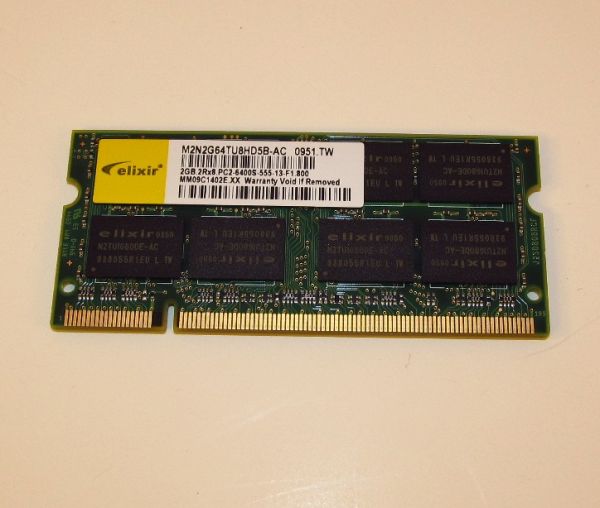 Hard Disk: Hitachi Travelstar 5K500.B
The included hard disk is a Hitachi 2.5" drive this time, slightly smaller than the seagate 500GB HDD used in the Core 100HT-BD, but the ION 3D's lower cost comes at the expense of performance and a few different component choices. This particular hitachi model is still a good choice for low power consumption and it's large enough for most users, especially those who will be streaming the majority of their media from a server. This drive can be found for roughly $51 online. It would be nice to see a low cost SSD option (i.e. something like the Intel 40GB drives); that wouldn't add too much of a price premium and would improve boot times and responsiveness compared to a conventional HDD—especially the 5400RPM drive used here.

Optical Disk Drive: Philips / Lite-On Blu-Ray / DVD RW
The ASRock ION 3D ships with the same Lite-On DS-4e1S that was found in the Core 100HT. You get Blu-ray playback functionality and DVD burning capabilities at a reasonable price.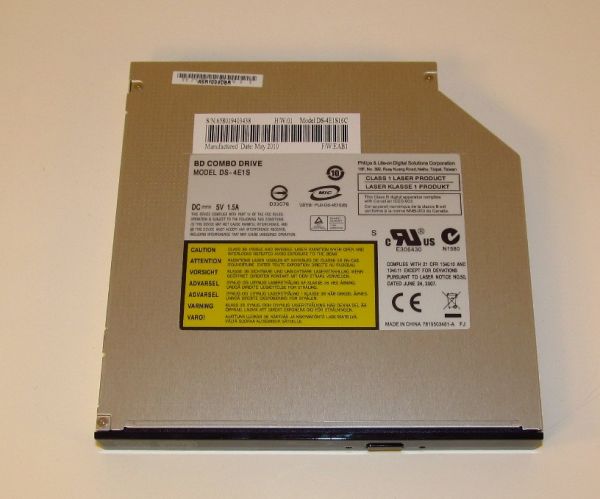 Miscellaneous Components
The ION 3D uses a Realtek RTL8191SU 802.11b/g/n network adapter; this is only capable of connecting to 802.11n 2.4GHz networks and not 5GHz networks. The Vision 3D and Core 100HT seem to use wireless adapters with slightly more features, but this is likely another choice where ASRock has elected to keep costs down.