Cinematastic SFF HTPC
I covered small form factor home theater PCs in May, offering both Intel- and AMD-based systems. Both of those rigs came in well under $1000. This guide's HTPC is substantially more capable in every regard, with a price tag to show for it. This SFF HTPC has four primary considerations in mind with its design: video transcoding capability, plenty of storage space for a large media library, Blu-ray playback, and finally the ability to serve as a cable box DVR replacement.
The best video transcoding CPU available on the mainstream market today is without a doubt the Intel Core i7-2600K. You can check out AnandTech's Bench for a good idea of how this chip performs in a wide variety of tasks. Further, Anand thoroughly reviewed the CPU at the start of 2011 upon its launch. It is important to note that the i7-2600K is total overkill for simple HD media playback—that can be accomplished easily by a CPU costing less than $100. Thus, this HTPC is capable of not just media playback, but extremely fast media encoding/transcoding as well.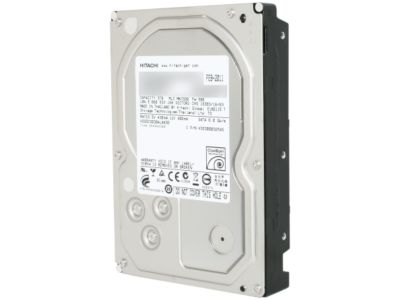 The tragic flooding throughout southeast Asia, particularly Thailand, has caused a severe disruption of the global hard drive supply chain. It is a bad time to invest in many high capacity hard drives, but if you want to build a computer that can store terabytes of files, you have little choice. Unfortunately, we do not yet know when hard drive prices will return to their pre-flood levels, though it will likely be months from now. Therefore we're dropping over $500 on 6TB of mass storage in the form of two Hitachi HDDs. It's difficult to pay that much for drives that were half that price only months ago, so if you can put off buying lots of storage for several months, you should considering doing so.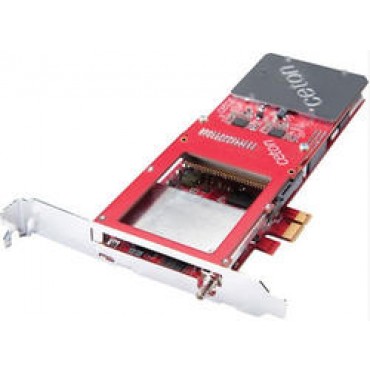 As for Blu-ray playback and cable box DVR replacement, we're going with a standard LITE-ON Blu-ray burner that supports 3D BR-Ds and a Ceton InfiniTV quad-tuner. The Blu-ray burner costs about twice as much as Blu-ray readers, so if you are not interested in burning BR-Ds, you can save some money by foregoing that capability. Note that this is an OEM drive—you will have to purchase appropriate software or use a freeware application with it. (My personal favorite freeware BR-D player is Media Player Classic - Home Cinema, but there are others that also work well.) The Ceton InfiniTV essentially acts as a replacement for four cable boxes, allowing you to view and/or record up to four HD cable programs simultaneously. This is a very powerful card when combined with a LAN. It can certainly serve as a centralized multistream HD cable player for an entire household, and it works without issue with Windows 7's Media Center.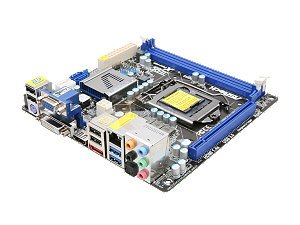 We've selected ASRock's Z68M-ITX/HT mini-ITX motherboard to tie all of the components together. This is a very feature-rich ITX board that includes both HDMI out as well as DVI and optical S/PDIF interfaces. As it is a Z68-chipset board, it also supports the i7-2600K's impressive overclocking abilities. The only real limitation of the board is its sole PCIe x16 lane. The Ceton tuner card uses a PCIe x1 interface, which can be up-plugged without issue into the ASRock board. However, if the Ceton tuner is in place, there are no additional expansion slots—and with only four SATA ports, you are limited to four total SATA devices. In this case, the Blu-ray drive, an SSD boot and application drive, and two mass storage HDDs.
For the SSD, we're recommending Crucial's M4 128GB SATA III drive. These drives have a reputation for reliability and while not the fastest SSDs, they fare quite well against the competition. We're opting for a 128GB capacity SSD primarily to accomodate potentially large video encoding software suites, like Adobe's CS5.5 Master Collection. If you don't need as much space for your OS and application drive, you can save about $100 by going with the 64GB variant.
Because the ITX board has only two DDR3 slots, we're limited to 8GB (a single 2x4GB kit) unless you're interested in spending substantially more money on a 2x8GB kit of DDR3. For example, CS5.5 can frequently eat more than 8GB of RAM when I'm transcoding HD video, but whether a 16GB kit is worth more than a $100+ cost increase compared to an 8GB kit will depend on your particular software usage.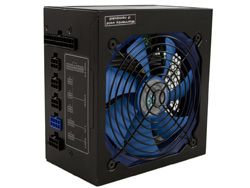 Powering everything we have Silverstone's Strider Plus ST50F-P PSU. This model is one of the smallest ATX power supplies, and its full modularity cuts down on cable clutter. You can read more about this excellent PSU in Martin's recent review. Finally, housing all of these components is Lian-Li's venerable PC-Q08A. This has proven to be my favorite ITX case for a number of reasons. First, I think it looks very nice. Second, the combination of the 140mm front intake fan and 120mm top exhaust fan means it runs cool for an ITX box. It is somewhat large for an ITX chassis so stuffing all of these components into it will be challenging (as all ITX builds are) but not maddeningly difficult (as some ITX builds can be, especially for those of us with larger hands). Don't worry—the stock i7-2600K CPU cooler clears the bottom of the PSU with some headroom to spare in the PC-Q08A. Finally, it should be noted that the PC-Q08 is available in black and red as well as the silver chassis in the list below.
If you're more interested in using your PC to play video games than movies, we have a system for you on the next page.