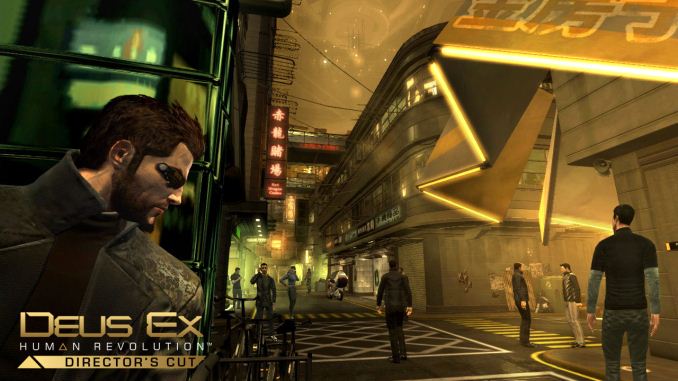 Lots of gaming bundles exist and come and go on a regular basis, and we've generally held back on trying to cover them all because… well, a lot of the bundles contain "old junk", and there's only so many times you can mention the latest indie game making the rounds. In general, while we talk about games plenty, gaming bundles aren't one of our primary areas of focus. However, now and then a bundle comes along that includes a bunch of high quality games that you might have missed, and the latest Humble Bundle from Square Enix is just such a gem. There's a bit of overlap with the last Square Enix bundle, but most of the titles have not been seen on Humble before.
The base price of "pay what you want" ($1 or more for Steam codes) only gets you Hitman: Absolution and Supreme Commander 2, along with Hitman GO for Android platforms. All three of those games scored around 80% (give or take) in average rankings, so they're certainly worth checking out if you've missed them, though Supreme Commander 2 at least is getting pretty old at almost five years of age now. Beat the average price (around $5.75 at present) and you'll also unlock Murdered: Soul Suspect, Thief, and Deus Ex: Human Revolution (Director's Cut). The first two received pretty middling reviews (60% and 70%, respectively), but Deus Ex: Human Revolution was and is an excellent game, with an average score of around 90%. It's normally $20 on Steam, so basically you get nearly 75% off that one game and it alone is worth the price of admission. Rounding out the bundle, if you pay $15 or more, you also get the 2013 version of Tomb Raider (86%) and Sleeping Dogs (81%).
It's worth noting is that nearly all of the current games (Hitman GO and Supreme Commander 2 being the only exceptions) are AMD Gaming Evolved titles (page currently down?), which means if you own any recent AMD GPU there's a good chance you've already picked up several of these games. Still, it's as good a time as any to "complete the set". Of course, the bundle just launched, and as this is a two week offering there will be some additions come next Tuesday, which will automatically unlock for all qualified backers. All told, the current eight games that are available would normally cost around $168, and if you don't already own most of the games there are several worth checking out. You can also choose to "donate" to charity, Make-A-Wish or GamesAid, or you can give money to Humble Bundle or the developers – all customizable as you see fit.
Source: Humble Bundle