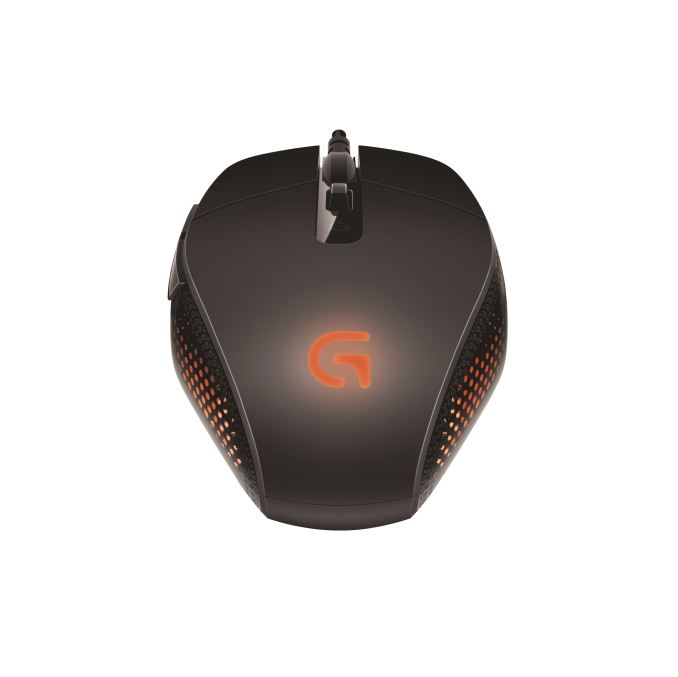 Logitech G303 Daedalus Apex Introduction
Logitech has been making mice for about as far back as most PC users can recall, enhancing and refining the input peripheral over the years. Their new G303 Daedalus Apex is an advanced lightweight gaming mouse that builds off the foundation of previous offerings, and it's launching today.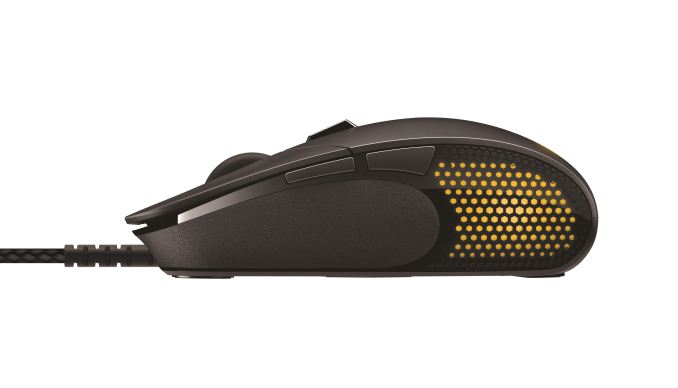 Getting straight into the details, the core design is very similar to the existing G302 Daedalus Prime MOBA mouse, but with an upgraded sensor. The G303 uses the same optical sensor found in Logitech's G502 Proteus Core, the PMW3366, which is regarded as one of the most advanced sensors around. With the G303, Logitech has elected to reveal some additional details about the sensor, which are included in the following table.
Logitech G303 Daedalus Apex Technical Specifications
PMW3366 Sensor
Sensor Features
Exclusive Clock Tuning Technology
Delta Zero Technology
Zero Smoothing
Zero Filtering
No Pixel Rounding
No Pixel Doubling
Sensor Surface Tuning
Tracking
Resolution 200-12000 DPI
Max Acceleration: >40G*
Max Speed: >300 ips*

* Tested on Logitech G240 Gaming Mouse Pad
Responsiveness
USB Data Format: 16 bits/axis
USB Report Rate: 1000 Hz (1ms)
Microprocessor: 32-bit ARM
Button Specifications
Features
Mechanical Microswitches
Metal Spring Left/Right Button Tensioning System
On-the-Fly DPI Switching
High-Speed Clicking
Durability
Left/Right: 20 Million Clicks
Programmability
6 Programmable Buttons
3 Onboard Memory Profiles
(Logitech Gaming Software required for some features)
Additional Features
Glide
Dynamic Coefficient of Friction*: 0.11 µ(k)
Static Coefficient of Friction*: 0.17 µ(s)
250 km of Movement

* Tested on Wood-Veneer Desktop.
Physical Specifications
Weight: 133g (Mouse Plus Cable)
Weight: 87g (Mouse Only)
115mm x 65mm x 37mm (LxWxH)
Cord: 7 feet (2.1m)
Lighting
RGB Customizable Lighting
Price
MSRP: $69.99
We won't cover all of the features, but the sensor is definitely one of the most advanced options around. This is currently Logitech's best mouse sensor, and the Delta Zero along with Zero Filtering/Smoothing are features that gamers in particular can appreciate, as they ensure there's no acceleration and no additional lag generated by smoothing input over multiple samples. (Note that it's necessary to also disable the OS smoothing/filtering aspects to get the unadulterated experience.) The resolution range of 200-12000 DPI is quite large, and personal preference certainly plays a role in what DPI an individual user likes; the G303 allows switching between up to five settings on-the-fly via the Logitech Gaming Software.
Logitech has also refined the buttons with metal spring tensioning on the left and right buttons that's designed to improve the responsiveness, feel, and durability of the buttons. Rated at 20 million clicks, that's equivalent to someone clicking the buttons every second for twelve hours a day, seven days a week for a full year. Or for those who prefer not to suffer from RSI, you could use the mouse and click the buttons on average 10 times per minute for eight hours a day and you still wouldn't hit 20 million clicks even after ten years – at which time you'd likely be using a newer mouse regardless.
Besides the sensor and button specifications, which are obviously important for the target market, Logitech also has customizable RGB lighting on the mouse and a high quality braided cable. The weight of the mouse is very light, and the body is relatively small compared to some gaming mice. The total of six buttons (left, right, two thumb buttons, the scroll wheel, and the button behind the scroll wheel that's typically used for DPI switching) is a bit limited compared to other offerings, but the Logitech Gaming Software does offer a full range of customizations and macro features.
We could go on but the key takeaways are that Logitech has attempted to create the best possible sensor with an extremely precise tracking system and a high quality and comfortable chassis. This is definitely a niche product as many users are more than happy with less expensive mice, but for competitive gamers that live and die by their mousing skills, Logitech hopes to win them over with the G303.