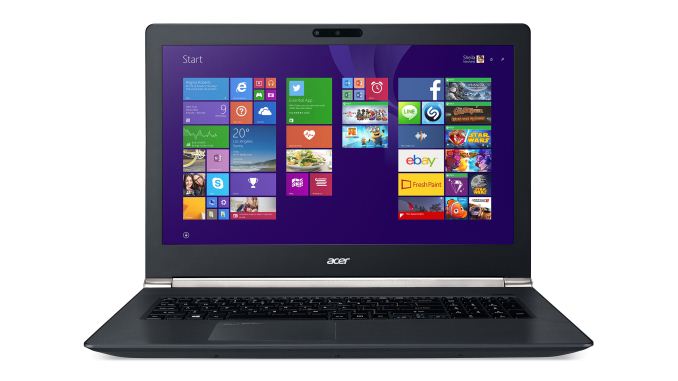 Like many OEMs Acer is updating their mainstream gaming notebooks with NVIDIA's new GeForce GTX 960M mobile GPU. The V Nitro Black series is currently Acer's highest performance gaming notebook line, with 15.6" V15 and 17.3" V17 models featuring a variety of components including 4K displays on the V15, SSDs, and of course the GTX 960M. The processors are still Intel's 4th Generation Haswell parts (i7-4710HQ), and other features include 802.11ac WiFi and up to 16GB RAM.
Acer specifically mentions the 15.6" VN7-591G-729V and the 17.3" VN7-791G-79RV in their press release, though they didn't list full details or pricing, only that both will feature the GTX 960M. The V17 models will be limited to 1080p displays (hopefully all IPS, though this isn't specifically mentioned), and they also include Intel's RealSense 3D camera and a new DustDefender fan design that uses a high-speed fan with thin metal blades to remove dust build-up, improve heat dissipation and minimize noise.
The 591G and 791G should be available this month from Newegg and other resellers with pricing starting at $1099, including the GTX 960M. I expect pricing on models with 256GB SSDs to be in the $1300 range, with the 4K V15 and 256GB SSD model going for around $1500.
Source: Acer