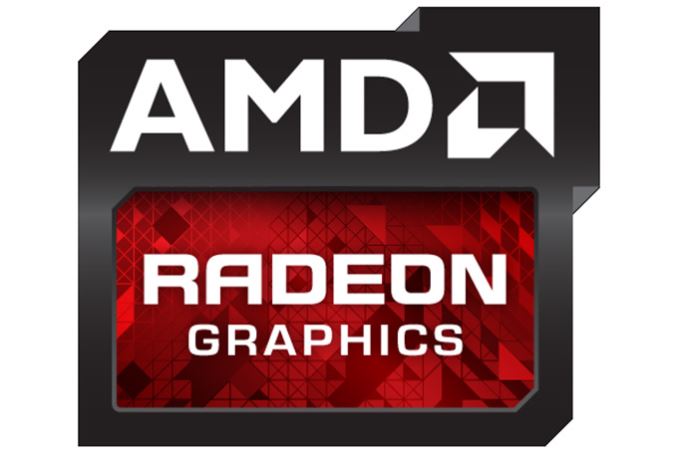 Back in June when AMD launched the Radeon 300 series, AMD made the unusual move of only releasing refresh SKUs for around half of their products. While the 390 series saw the release of the vanilla 390 and 390X parts, the 380, 370, and 360 were all released with just one SKU respectively. Furthermore all three parts were the second-tier configurations for their respective GPUs, each packing a partially disabled GPU. At the time we suspected that AMD was simply holding back some SKUs to avoid flooding the market all at once and to release those SKUs at a more convenient opportunity, and it looks like this is indeed the case.
Alongside yesterday's R9 Nano unveil, AMD also quietly launched the R9 370X. The unexpectedly quiet launch of the SKU is due to the fact that AMD is only releasing it on a regional basis, at least for the time being. As reported by PCWorld, who received confirmation from AMD, the R9 370X is only going to be available in China at this time.
The China-only launch of the R9 370X comes shortly after the launch of NVIDIA's GeForce GTX 950, a card that we expect will be especially popular in China given pricing, economics, and the specific popularity of free-to-play games in that market. As a result, AMD releasing a China-only SKU, while not normal, is not without merit since it's likely going to be China and the greater APAC region where the real fight over sales volume for this class of parts will be. Still, we also expect that R9 370X will eventually come to North America, similar to how AMD rolled out some of the 200 series SKUs.
AMD GPU Specification Comparison
AMD Radeon R9 370X
AMD Radeon R7 370
AMD Radeon R9 270X
AMD Radeon HD 7870
Stream Processors
1280
1024
1280
1280
Texture Units
80
64
80
80
ROPs
32
32
32
32
Core Clock
?
925MHz
1000MHz
1000MHz
Boost Clock
?
975MHz
1050MHz
N/A
Memory Clock
5.6Gbps GDDR5
5.6Gbps GDDR5
5.6Gbps GDDR5
4.8Gbps GDDR5
Memory Bus Width
256-bit
256-bit
256-bit
256-bit
VRAM
2GB/4GB
2GB
2GB
2GB
FP64
1/16
1/16
1/16
1/16
TrueAudio
N
N
N
N
Transistor Count
2.8B
2.8B
2.8B
2.8B
Typical Board Power
?
110W
180W
190W
Manufacturing Process
TSMC 28nm
TSMC 28nm
TSMC 28nm
TSMC 28nm
Architecture
GCN 1.0
GCN 1.0
GCN 1.0
GCN 1.0
GPU
Pitcairn
Pitcairn
Pitcairn
Pitcairn
Launch Date
China-Only
06/18/15
10/08/13
03/05/12
Launch Price
N/A
$149
$199
$349
As for the R9 370X itself, the SKU is the refresh successor to the R9 270X. This means we're looking at a fully-enabled Pitcairn GPU with all 1280 stream processors enabled. This marks the fourth such desktop SKU for the full Pitcairn configuration, following the original Radeon HD 7870 and the R9 270 & 270X, both of the latter being fully enabled parts.
AMD Radeon Product Evolution
Predecessor
GPU
Successor
Radeon R9 290X
Hawaii
Radeon R9 390X
Radeon R9 285
Tonga
Radeon R9 380
Radeon R9 270/270X
Radeon HD 7870
Pitcairn
Radeon R9 370X
Radeon R7 265
Radeon HD 7850
Radeon R7 370
Radeon R9 260
Bonaire
Radeon R9 360
At this time we don't have official AMD specifications for the R9 370X SKU (nor do we expect to get them). Furthermore based on information released by TechPowerUp, the first card released is a factory overclocked Sapphire model, so we have limited information available on clockspeeds. However based on the 5.6Gbps memory speed, it would appear that this is closer to a straight re-badge than was the case with the release of the 200 series, as AMD reworked their board designs to improve memory clockspeeds for that refresh.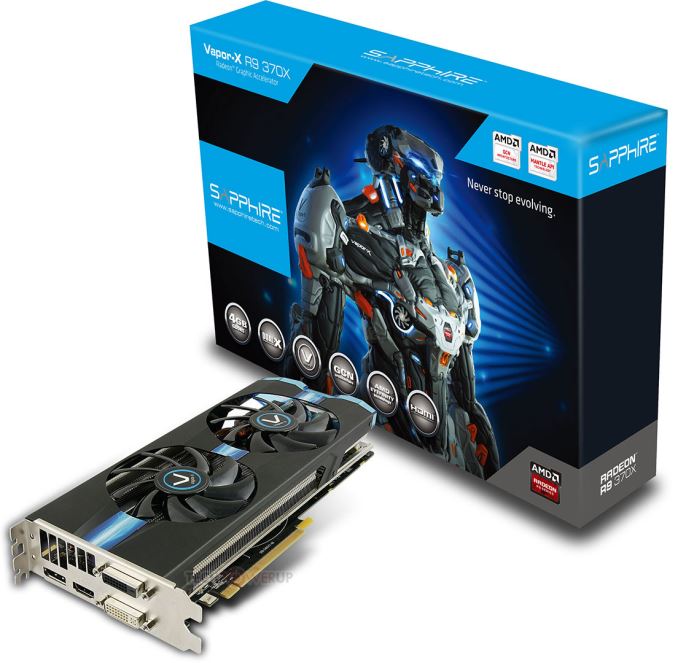 Sapphire's R9 370X Vapor X (Image Courtesy TechPowerUp)
In any case, while the R9 370X is China-only for the time being, don't be too surprised if we see it released in North America before too long, especially once R9 270 series supplies start dropping.
Sources: TechPowerUp & PCWorld