Encryption Support Evaluation
Consumers looking for encryption capabilities can opt to encrypt a iSCSI share with TrueCrypt or some in-built encryption mechanism in the client OS. However, if requirements dictate that the data must be shared across multiple users / computers, relying on encryption in the NAS is the best way to move forward. Most NAS vendors use the industry-standard 256-bit AES encryption algorithm. One approach is to encrypt only a particular shared folder while the other approach is to encrypt the full volume. Asustor supports folder-level encryption only.
On the hardware side, encryption support can be in the form of specialized hardware blocks in the SoC (common in ARM / PowerPC based NAS units). In x86-based systems, accelerated encryption support is dependent on whether the AES-NI instruction is available on the host CPU. As mentioned in the first section, one of the adantages of Braswell is the presence of AES-NI even in the Celeron SKUs. The N3150 does have AES-NI support, and we should not be seeing much penalty in the performance of the encrypted shared folders.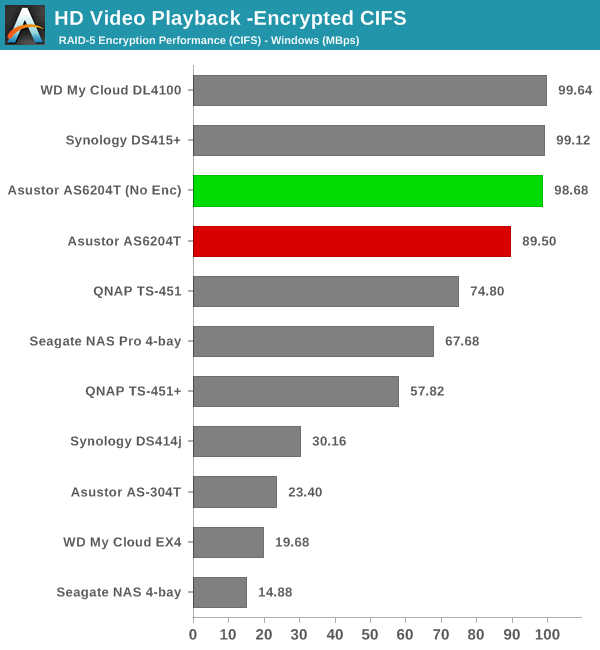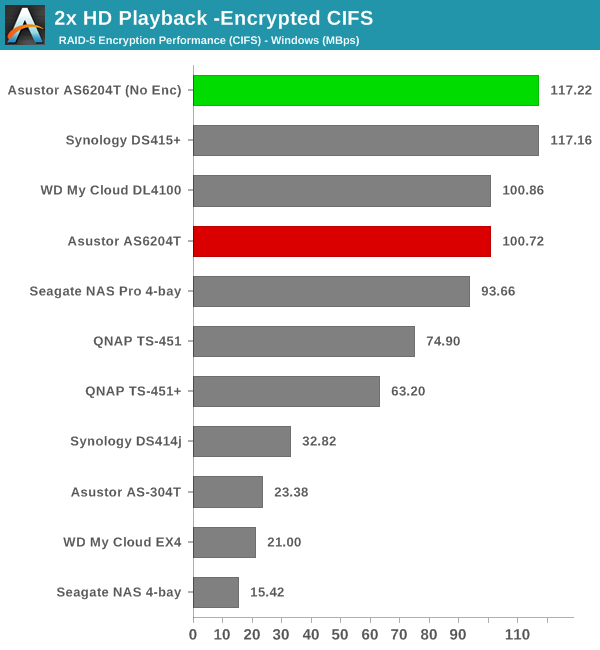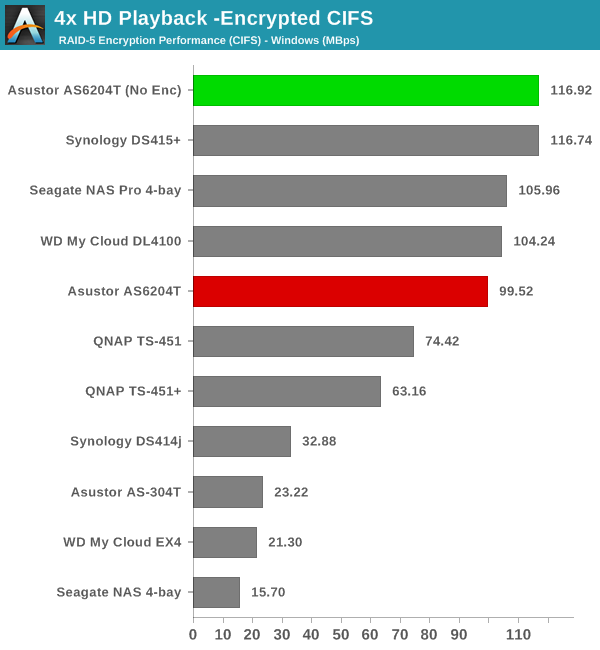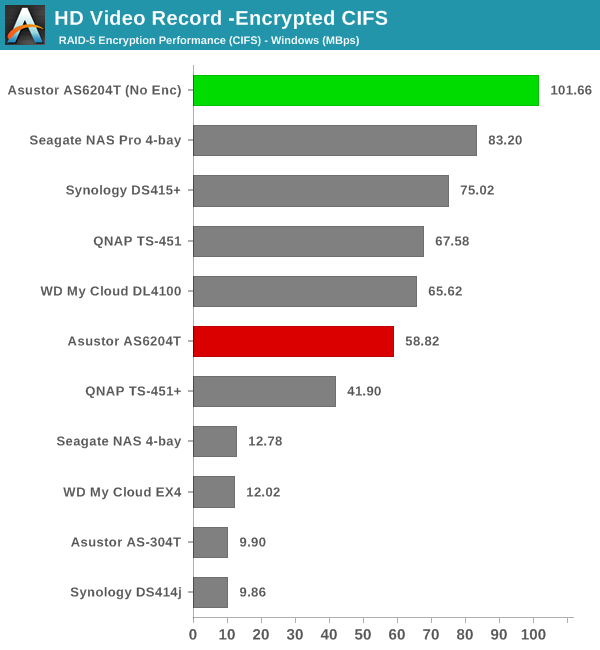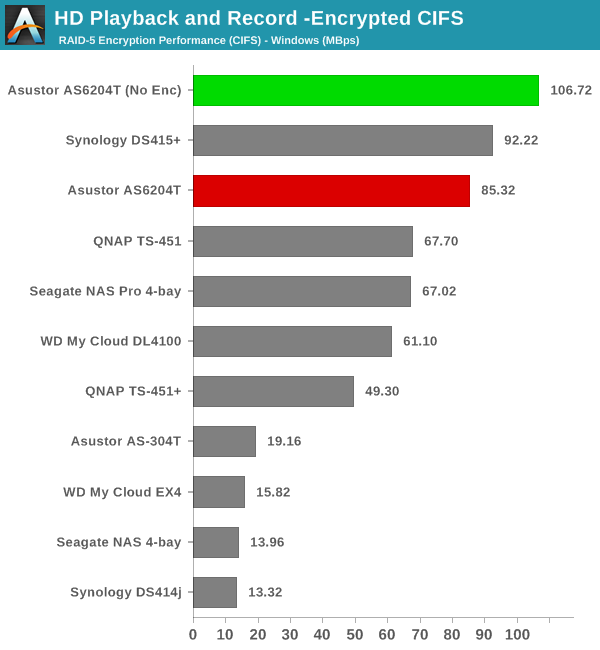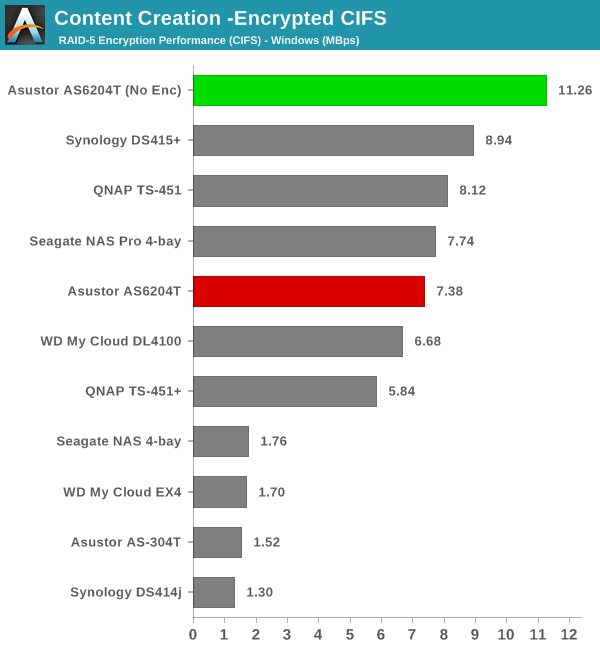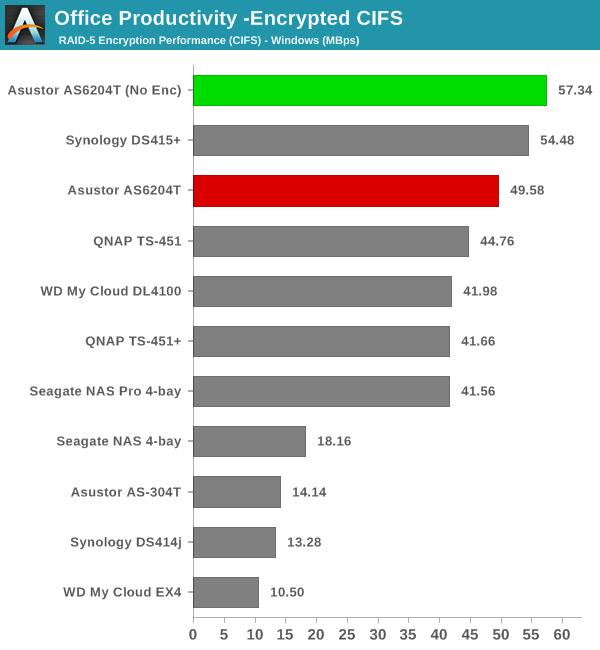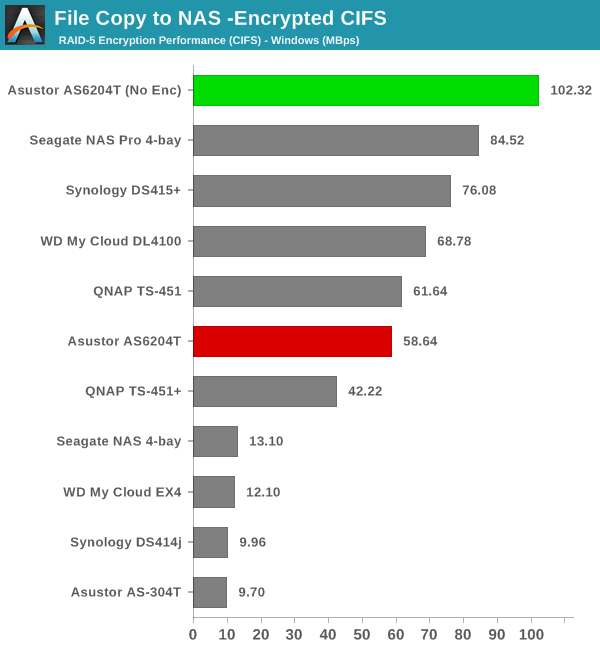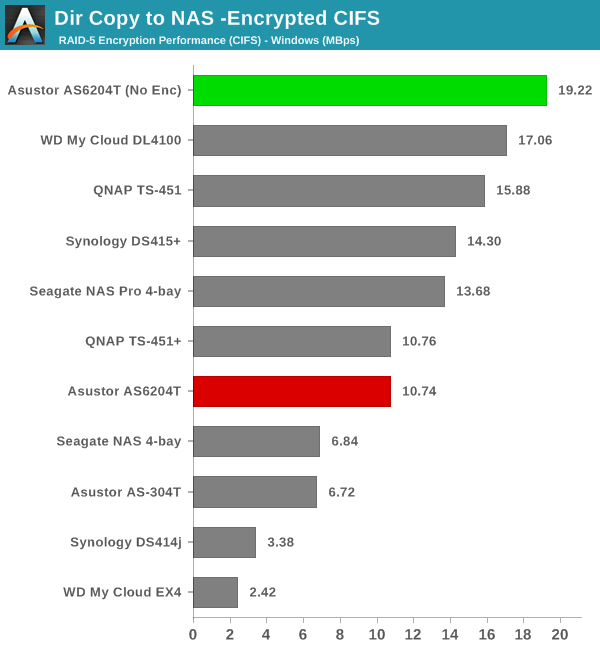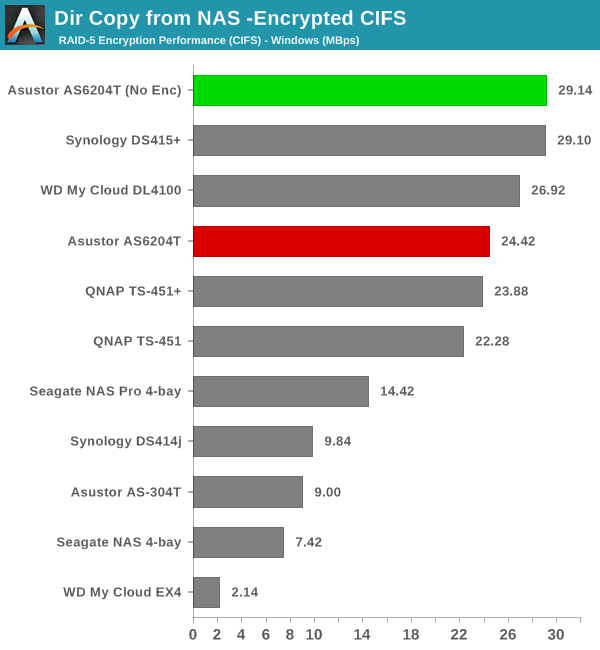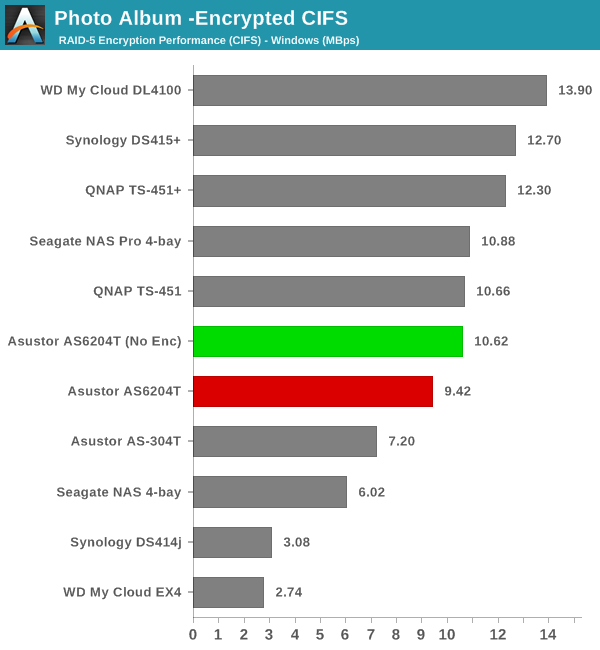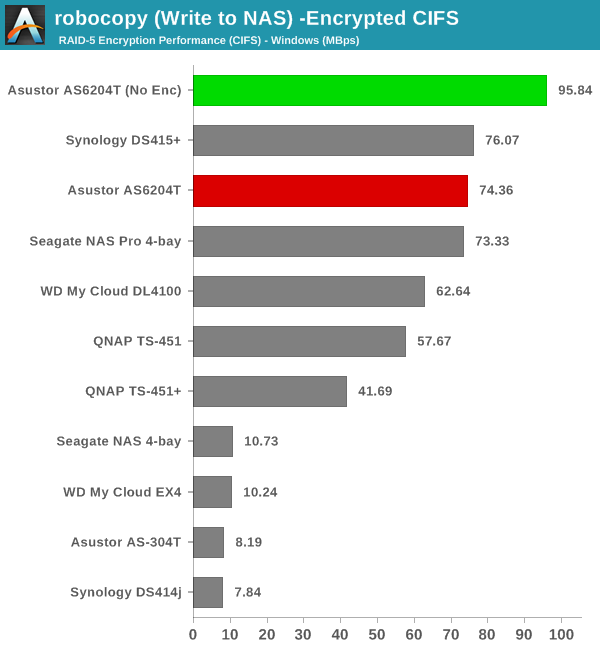 First off, the presence of AES-NI ensures that we don't have abysmal performance for any workload. Moving on to the performance penalties, we find performance loss to be in the order of 10 - 15% for read-intensive workloads to as much as 40 - 50% for write-intensive ones. Again, there is some scope for optimization in ADM for these scenarios.