Alphacool
As summer kicks off in the Northern Hemisphere, today we're bringing the water to our PC cooling testbed with a look at a pair of kits from AlphaCool's range of ready-to-install liquid cooling sets. Specializing in liquid cooling, the German firm offers a complete range of liquid cooling parts – from radiators and reservoirs to tubes and connectors – both on an individual basis and as part of complete cooling kits. These kits essentially are collections of individual parts that are conveniently packed together, saving the trouble of picking items one by one and getting everything needed for a CPU liquid cooler at a small discount. For today's review, we're looking at two of the three series of kits that AlphaCool currently offers, the Core...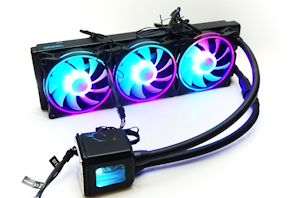 Today, we are taking a look at the updated version of the Alphacool Eisbaer AIO CPU cooler, the Eisbaer Aurora. For its second-generation product, Alphacool has gone through the...
23
by E. Fylladitakis on 8/11/2022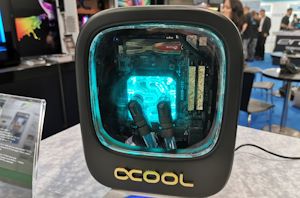 A common marketing tool at trade show events is for companies to commission custom PC builds to showcase their hardware and products. Modding is an interesting aspect to our...
8
by Ian Cutress on 6/3/2019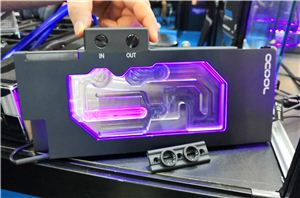 One of the unexpected discoveries on the showfloor at Computex this year was a waterblock from Alphacool. As part of the Eis ('Ice') family, the Eisblock GPX is a...
12
by Ian Cutress on 6/25/2018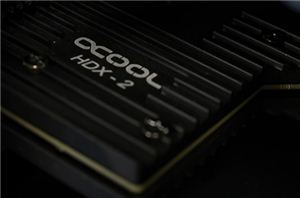 This week Alphacool announced the availability of their new M.2 SSD Coolers, the HDX-2 and HDX-3. Some may recall the original HDX M.2 cooler was a simple, passive, clip...
17
by Joe Shields on 7/20/2017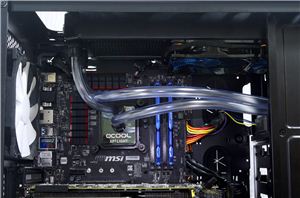 Despite the convenience of all-in-one liquid cooling solutions, hardcore enthusiasts still prefer customizable "open loop" systems, even with their overall complexity and cost. In this review we are testing...
86
by E. Fylladitakis on 10/24/2016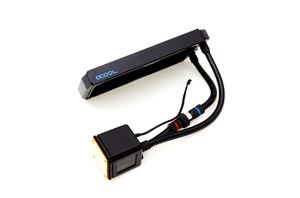 Alphacool has been a known manufacturer of liquid cooling products for many years but had virtually no presence in the mainstream market until recently. In this review we are...
69
by E. Fylladitakis on 8/1/2016