EMIB
At a news conference today, Intel has announced that its Rio Rancho campus in New Mexico will be getting an investment of $3.5 billion USD for an expansion of its current state-of-the-art facilities for the company to roll out its new Foveros packaging technology in volume for its own products as well as its customers. This comes on top of the $20 billion USD that Intel has committed to two new fabrication plants in its Ocotillo campus in Arizona for wafer production. In partnership with New Mexico state and local government, the new investment is expected to provide 1000 construction jobs over three years, 700 permanent technical positions at the company, and 3500 ancillary positions in the area when the facility is fully functional.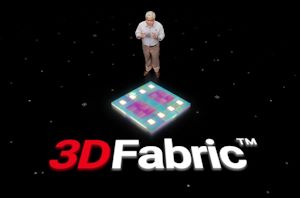 Interposers. EMIB. Foveros. Die-to-die stacking. ODI. AIB.TSVs. All these words and acronyms have one overriding feature – they are all involved in how two bits of silicon physically connect...
14
by Dr. Ian Cutress on 9/2/2020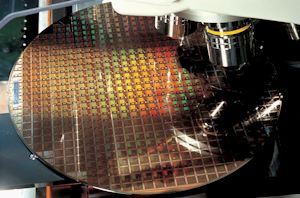 Whilst process node technologies and Moore's Law are slowing down, manufacturers and chip designers are looking to new creative solutions to further enable device and performance scaling. Advanced packaging...
19
by Andrei Frumusanu on 8/25/2020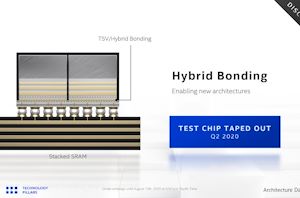 One of the issues facing next-generation 3D stacking of chips is how to increase the density of the die-to-die interface. More connections means better data throughput, reducing latency and...
32
by Dr. Ian Cutress on 8/14/2020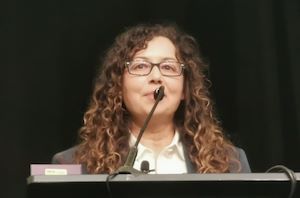 I've constantly stated for the last two years that the next battleground in performance for the semiconductor market is going to be in the interconnect – whether we're speaking...
19
by Dr. Ian Cutress on 1/3/2020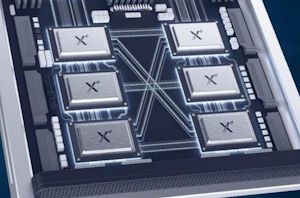 Today is Intel's pre-SC19 HPC Devcon event, and with Raja Koduri on stage, the company has given a small glimpse into its high-performance compute accelerator strategy for 2021. Intel...
16
by Dr. Ian Cutress on 11/17/2019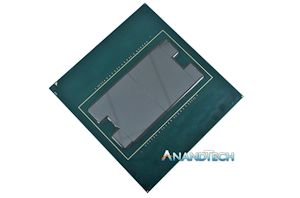 The best thing about manufacturing Field Programmable Gate Arrays (FPGAs) is that you can make the silicon very big. The nature of the repeatable unit design can absorb issues...
31
by Dr. Ian Cutress on 11/5/2019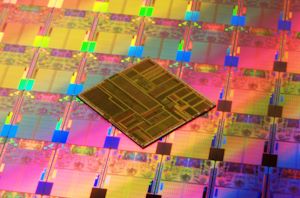 At Intel's Investor Day today, CEO Bob Swan and Murthy Renduchintala spoke to the ability of the company with respect to its manufacturing capabilities. Intel has historically been strong...
237
by Ian Cutress & Anton Shilov on 5/8/2019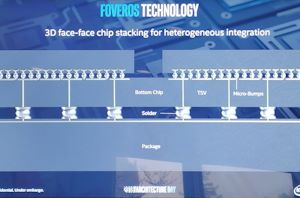 While Intel works on getting its main manufacturing process technology on track, it is spending just as much time and effort in researching and developing the rest of the...
117
by Ian Cutress on 4/17/2019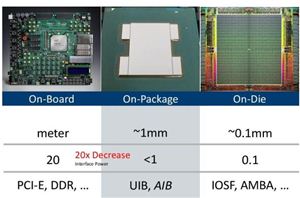 Taking place this week is DARPA's 2018 Electronic Resurgence Initiative (ERI) Summit, the defense research agency's first gathering to address the direction of US technology manufacturing as Moore's Law...
14
by Anton Shilov on 7/25/2018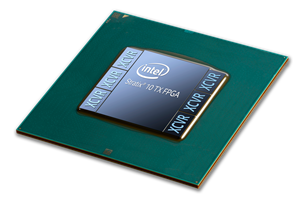 One of the key takeaways from Hot Chips last year was that Intel's EMIB strategy was going to be fixed primarily in FPGAs to begin with. Intel instigated a...
7
by Ian Cutress on 2/26/2018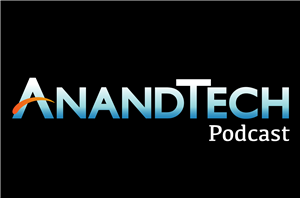 Every so often, the technology industry goes crazy. To get three events along those lines in the same week just blows the mind. On this podcast, Ian and Ryan...
10
by Ian Cutress on 11/13/2017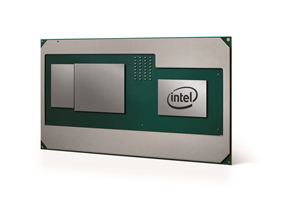 Today Intel (and AMD) are announcing a partnership to create processors using Intel's high-performance x86 cores, AMD Radeon Graphics, and HBM2 within a single processor package using Intel's latest...
254
by Ian Cutress on 11/6/2017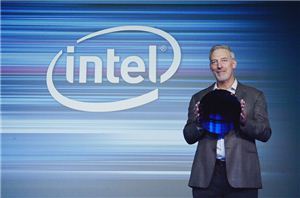 On the back of Intel's Technology and Manufacturing Day in March, the company presented another iteration of the information at an equivalent event in Beijing this week. Most of...
52
by Ian Cutress on 9/19/2017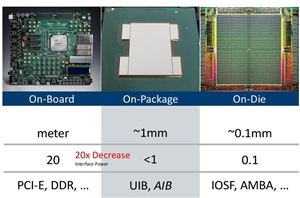 Today at Hot Chips we have a lot of interesting talks going on. First up is a talk on Intel's latest 14nm FPGA solution: Stratix 10 implementing HBM using...
51
by Ian Cutress on 8/22/2017