Financial Results
Continuing our Q2 earnings coverage this month, AMD is next out the gate in reporting their earnings. And, has been the story now for most of the last year, AMD is enjoying explosive revenue growth across the company. CPU, GPU, and semi-custom sales are all up, pushing the limits of what AMD can do amidst the current chip crunch, and pushing the company to new levels of profitability in the process. For the second quarter of 2021, AMD reported $3.85B in revenue, making for yet another massive jump over a year-ago quarter for AMD, when the company made just $1.93B in a then-record quarter. Now, half-way through 2021, AMD's financial trajectory is all about setting (and beating) records for the company, as evidenced by the...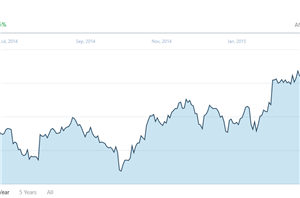 Today NVIDIA released their earnings for quarter one of their 2016 fiscal year (and no, that's not a typo, NVIDIA is almost a full calendar year ahead with their...
43
by Brett Howse on 5/7/2015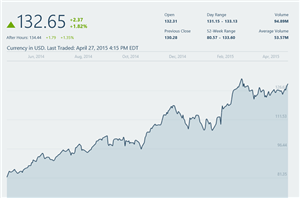 Today Apple announced their earnings for their second quarter for fiscal year 2015. Once again, iPhone dominated their revenue stream, with 40% more units sold and 55% more revenue...
67
by Brett Howse on 4/27/2015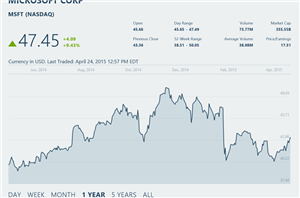 Yesterday (apologies for the delay I was in travel status when the results came out) Microsoft announced their Q3 results for fiscal year 2015, and revenue was up 6%...
9
by Brett Howse on 4/24/2015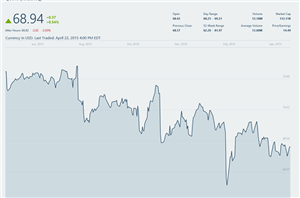 Qualcomm released their Q2 financial results today, and they had another strong quarter. Revenues increased 8% from Q2 2014, coming in at $6.9 billion. On a GAAP basis, operating...
9
by Brett Howse on 4/22/2015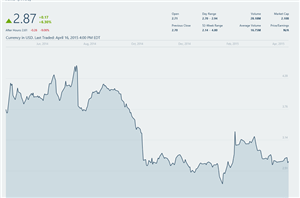 Today AMD released their Q1 FY 2015 financial results, and the company reported revenue of $1.03 billion for the quarter. This is a 16.9% decrease as compared to Q4...
140
by Brett Howse on 4/16/2015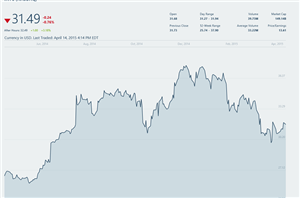 Intel released their Q1 2015 earnings today. The company posted revenues of $12.8 billion USD for the quarter which is down 13% from Q4 2014, and flat year-over-year. Gross...
11
by Brett Howse on 4/14/2015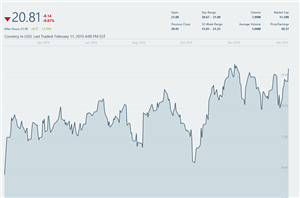 NVIDIA released their earnings report for the fourth quarter of their fiscal year 2015, which ended January 25th, 2015. FY 2015 was a record for the company, with revenues...
61
by Brett Howse on 2/11/2015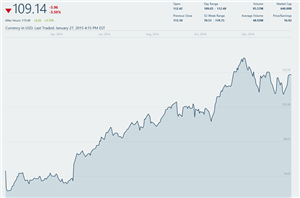 Apple announced its earnings today for their first quarter of fiscal year 2015, with the quarter ending on December 27th 2014. This was a huge quarter for them, with...
30
by Brett Howse on 1/27/2015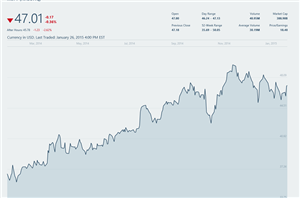 Microsoft released their second quarter results from fiscal year 2015 today. The holiday quarter saw an 8% rise in revenue over 2014, coming in at $26.47 billion last quarter...
12
by Brett Howse on 1/26/2015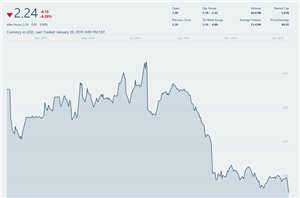 AMD president and CEO, Dr. Lisa Su, announced the company's Q4 results, with revenue for the quarter coming in at $1.24 billion, with a gross margin of 29%. Earnings...
108
by Brett Howse on 1/20/2015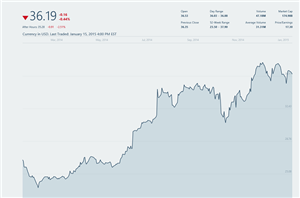 Intel released their Q4 FY 2014 results today, and they capped a record year with another record quarter. Revenue for Q4 came in at $14.7 billion, up 6% year-over-year...
38
by Brett Howse on 1/15/2015