Financial Results
Kicking off another earnings season for the tech industry, we as always start things off with Intel, who is the first big chipmaker out of the gate. Over a year into the coronavirus pandemic – and slowly heading out of it – Intel has seen its ups and downs as product demands have shifted and the company's ability to execute over the long term has been challenged by fab delays. Following a particularly painful (by Intel standards) first quarter, the company is hoping to put those problems behind them with a stronger second quarter. For the second quarter of 2021, Intel reported $19.6B in revenue, a decline of less than $100M versus Q2'20, and what Intel is calling a flat difference overall. More importantly, perhaps...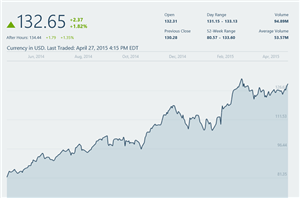 Today Apple announced their earnings for their second quarter for fiscal year 2015. Once again, iPhone dominated their revenue stream, with 40% more units sold and 55% more revenue...
67
by Brett Howse on 4/27/2015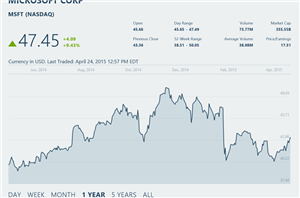 Yesterday (apologies for the delay I was in travel status when the results came out) Microsoft announced their Q3 results for fiscal year 2015, and revenue was up 6%...
9
by Brett Howse on 4/24/2015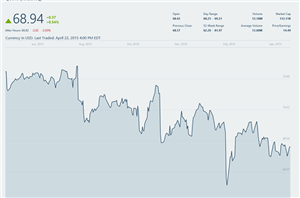 Qualcomm released their Q2 financial results today, and they had another strong quarter. Revenues increased 8% from Q2 2014, coming in at $6.9 billion. On a GAAP basis, operating...
9
by Brett Howse on 4/22/2015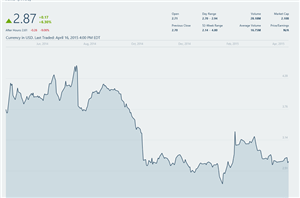 Today AMD released their Q1 FY 2015 financial results, and the company reported revenue of $1.03 billion for the quarter. This is a 16.9% decrease as compared to Q4...
140
by Brett Howse on 4/16/2015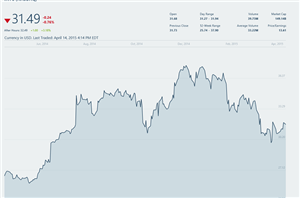 Intel released their Q1 2015 earnings today. The company posted revenues of $12.8 billion USD for the quarter which is down 13% from Q4 2014, and flat year-over-year. Gross...
11
by Brett Howse on 4/14/2015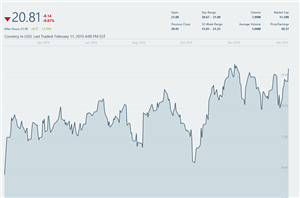 NVIDIA released their earnings report for the fourth quarter of their fiscal year 2015, which ended January 25th, 2015. FY 2015 was a record for the company, with revenues...
61
by Brett Howse on 2/11/2015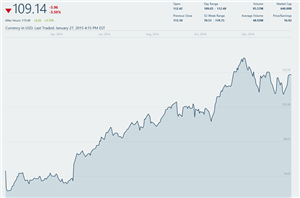 Apple announced its earnings today for their first quarter of fiscal year 2015, with the quarter ending on December 27th 2014. This was a huge quarter for them, with...
30
by Brett Howse on 1/27/2015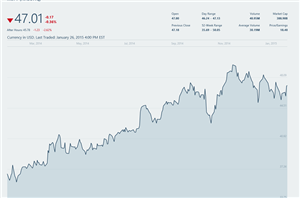 Microsoft released their second quarter results from fiscal year 2015 today. The holiday quarter saw an 8% rise in revenue over 2014, coming in at $26.47 billion last quarter...
12
by Brett Howse on 1/26/2015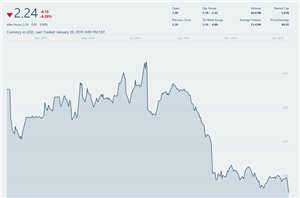 AMD president and CEO, Dr. Lisa Su, announced the company's Q4 results, with revenue for the quarter coming in at $1.24 billion, with a gross margin of 29%. Earnings...
108
by Brett Howse on 1/20/2015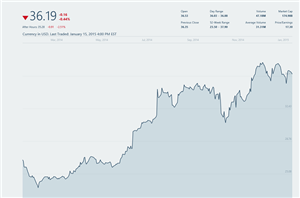 Intel released their Q4 FY 2014 results today, and they capped a record year with another record quarter. Revenue for Q4 came in at $14.7 billion, up 6% year-over-year...
38
by Brett Howse on 1/15/2015