RDIMM
The path to high-capacity RDIMMs for servers has primarily been through 3D stacking (3DS) of DRAM dies using Through-Silicon Vias (TSVs). However, this has presented significant challenges in packaging (driving up the cost), and has also not been efficient in terms of energy consumption. The demand for large memory capacity RDIMMs is being primarily driven by the sudden emergence of large-language models (LLMs) for generative AI and increasing CPU core counts. Both of these require significant amount of DRAM to keep pace with performance requirements. Keeping these in mind, Micron is introducing 128 GB DDR5 RDIMMs capable of operating at up to 8000 MT/s today, with mass-production slated for 2024. Micron has recently started fabricating 32 Gb monolithic DDR5 dies using its proven and mature...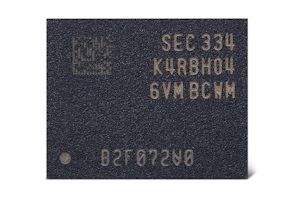 Samsung early on Friday revealed the world's first 32 Gb DDR5 DRAM die. The new memory die is made on the company's 12 nm-class DRAM fabrication process and not...
6
by Anton Shilov on 9/1/2023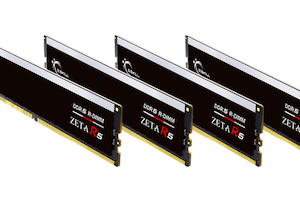 G.Skill has announced its first RDIMM memory products to the market, their Zeta R5 memory series. Designed for use with Intel's new Sapphire Rapids workstation processors, the Zeta R5...
7
by Gavin Bonshor on 3/2/2023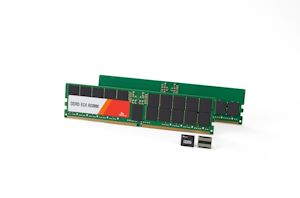 Today SK Hynix is announcing the sampling of its next generation DDR5 memory. The headline is the commercialization of a new 24 gigabit die, offering 50% more capacity than...
22
by Dr. Ian Cutress on 12/14/2021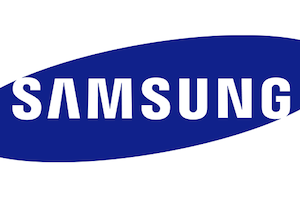 Samsung this week demonstrated its first 256 GB memory module for upcoming servers. The new Registered DIMM (RDIMM) is based on Samsung's 16 Gb DDR4 memory devices introduced earlier...
18
by Anton Shilov on 10/19/2018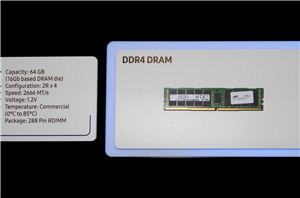 Back in March, Samsung first demonstrated their next-generation 64GB DDR4 Registered DIMMs. Based on Samsung's new 16Gbit DDR4 memory chips, these new RDIMMs would offer 64GB of memory capacity...
7
by Ryan Smith on 6/11/2018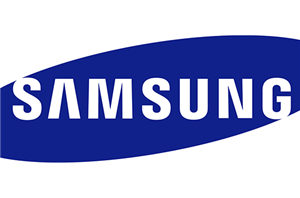 Samsung is demonstrating its 64 GB DDR4 memory module based on 16 Gb chips this week at the OCP U.S. Summit. The 64 GB RDIMM that the company is...
11
by Anton Shilov on 3/22/2018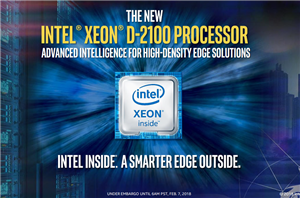 For certain groups of users, Intel's Xeon D product line has been a boon in performance per watt metrics. The goal of offering a fully integrated enterprise-class chip, with...
23
by Ian Cutress on 2/7/2018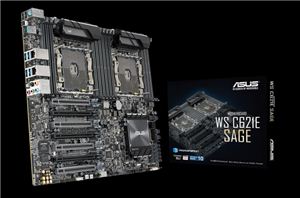 ASUS has quietly announced a new motherboard: the WS C621E SAGE (or just 'Sage' for short). This workstation class board offers users dual Intel LGA-3647 sockets with CPUs up...
48
by Joe Shields on 10/24/2017