Wafer Scale
To date, most of the new AI hardware entering the market has been a 'purchase necessary' involvement. For any business looking to go down the route of using specialized AI hardware, they need to get hold of a test system, see how easy it is to migrate their workflow, then compute the cost/work/future of going down that route, if feasible. Most AI startups are flush with VC funding that they're willing to put the leg work in for it, hoping to snag a big customer at some point to make that business profitable. One simple answer would be to offer the hardware in the cloud, but it takes a lot for a Cloud Service Provider (CSP) to bite and offer that hardware as an...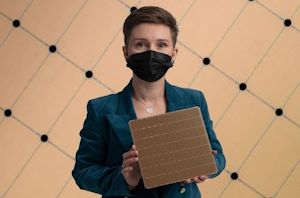 The last few years has seen a glut of processors enter the market with the sole purpose of accelerating artificial intelligence and machine learning workloads. Due to the different...
136
by Dr. Ian Cutress on 4/20/2021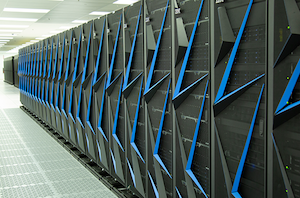 One of the more interesting AI silicon projects over the last couple of years has been the Cerebras Wafer Scale Engine, most notably for the fact that a single...
8
by Dr. Ian Cutress on 8/21/2020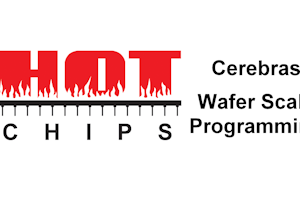 Hot Chips has gone virtual this year! Lots of talks on lots of products, including Tiger Lake, Xe, POWER10, Xbox Series X, TPUv3, and a special Raja Koduri Keynote...
29
by Dr. Ian Cutress on 8/18/2020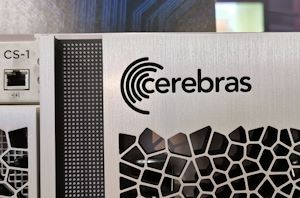 One of the highlights of Hot Chips 2019 was the presentation of the Cerebras Wafer Scale Engine - an AI processor chip that was as big as a wafer...
12
by Dr. Ian Cutress on 6/9/2020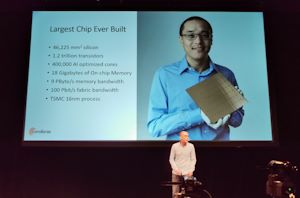 Some of the big news of today is Cerebras announcing its wafer-scale 1.2 trillion transistor solution for deep learning. The talk today goes into detail about the technology.
28
by Dr. Ian Cutress on 8/19/2019