Xe-HPG
With the launch of their first-iteration Xe-LP architecture now firmly in the proverbial rearview mirror, Intel's GPU division has turned its sights towards its next consumer-focused GPU architecture, Xe-HPG. Today the company has posted a very light teaser video advertising the forthcoming architecture. Xe HPG microarchitecture teaser = 🍬👀 pic.twitter.com/kdzBokBiW4 — Intel Graphics (@IntelGraphics) March 18, 2021 The brief, 30 second promotional video highlights how Xe-HPG is built on top of Intel's current Xe-LP architecture. And while there aren't any concrete technical details disclosed within the otherwise abstract video, it's notable that the video does briefly show 5 layers of blocks on the Xe-HPG chip. Assuming for the moment that Intel isn't being quite literal here – a 5 layer GPU would be extravagant and hard to...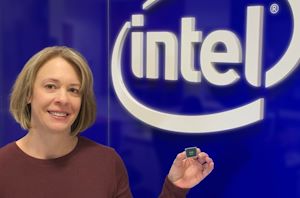 Bringing a new range of hardware to market is not an easy task, even for Intel. The company has an install base of its 'Gen' graphics in hundreds of...
34
by Dr. Ian Cutress on 11/11/2020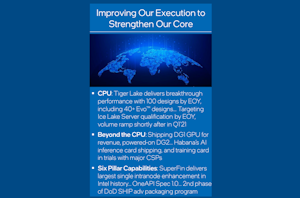 Alongside today's profitable-but-uneasy earnings report from Intel, the company's earnings presentation also offered a short update on the status of their discrete GPUs. As of today, Intel's DG1 GPU...
50
by Ryan Smith on 10/22/2020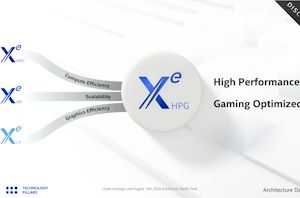 Among the many announcements in today's Intel Architecture Day, Intel is also offering a major update to their GPU roadmap over the next 24 months. The Xe family, already...
39
by Ryan Smith on 8/13/2020