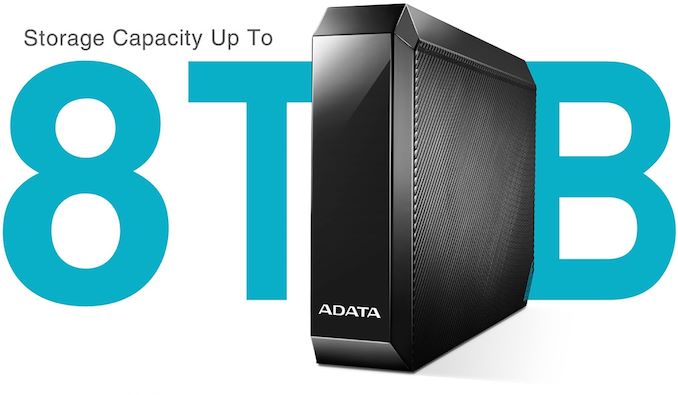 ADATA has introduced a new external hard drive that combines high capacities, high performance, as well as advanced functionality. The ADATA HM800 DAS supports Smart TV recording capability, one-touch backup, as well as TurboHDD software to boost performance.
ADATA's HM800 external storage devices come in a black plastic chassis with anti-shock silicone inlays and pack a 3.5-inch HDD featuring a 4 TB, 6 TB or 8 TB capacity.
The DASes use a USB 3.2 Gen 1 interface (up to 5 Gbps) via a microUSB 3 connector port. There's a bit of confusion in terms of the power requirement of the drive: ADATA states it consumes up to 12W, however this would be out of spec for most hosts that don't support USB PD. Indeed the company states you'll need a Y-adapter if you have a USB 2.0 host and use two port, and the drive does have an DC input port, although it's not clear if an adapter is included.

The manufacturer does not disclose which hard drives are used inside its new DAS devices, but based on the up to 250 MB/s transfer rates they are said to support, we are probably dealing with 7200 RPM-class HDDs. To guarantee high transfer rates during backup and to avoid high CPU loads, ADATA supplies the HM800 DAS with its TurboHDD software that applies 'custom profiles and algorithms'.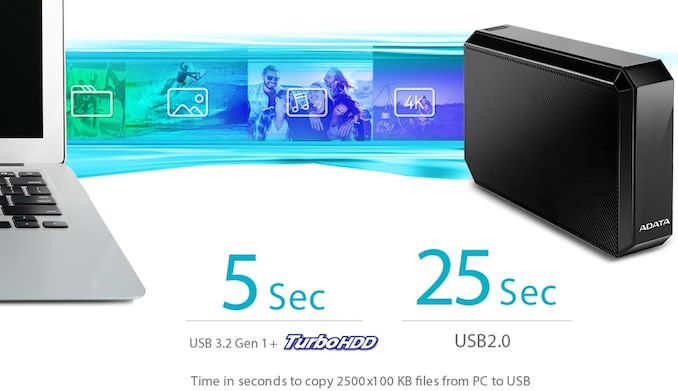 To protect sensitive data, the HM800 supports AES256 bit encryption, though it is unclear whether it features hardware or software implementation of AES256.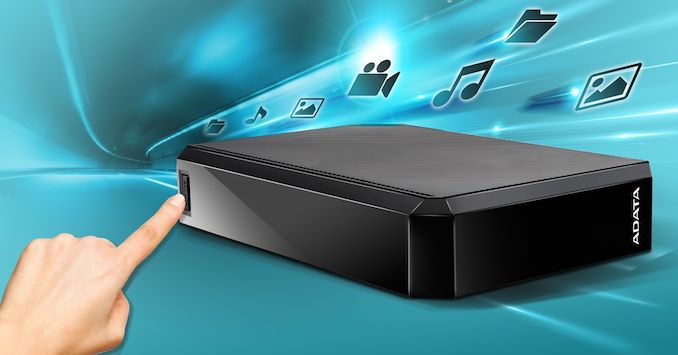 As far as compatibility is concerned, ADATA's HM800 external HDDs can work with systems running Apple's MacOS X 10.6 or later, Microsoft's Windows Vista or later, as well as Linux 2.6 or later.
The HM800 DASes from ADATA are covered by a three-year warranty. The drives will be available in the near future.
Related Reading:
Source: ADATA