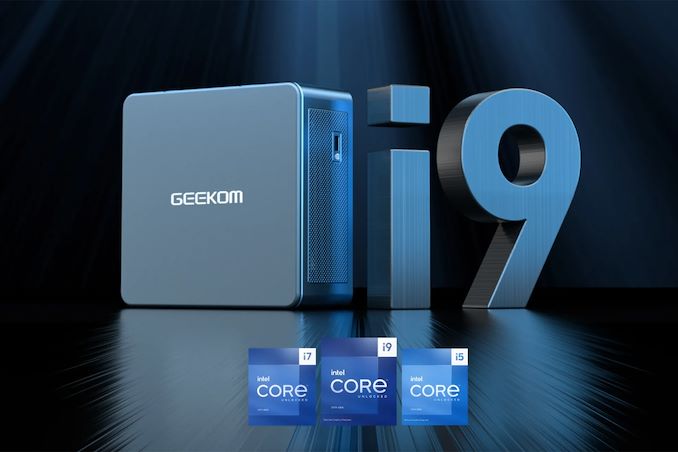 While Intel's classic 4x4 NUCs have been pretty powerful systems capable of handling demanding workloads, the company never cared to install its top-of-the-range CPUs into its compact PCs. GEEKOM apparently decided to fix this and this week introduced its Mini IT13: the industry's first 4x4 desktop with an Intel Core i9 processor, offering with 14 CPU cores inside.
The Mini IT13 from GEEKOM measures 117 mm × 112 mm × 49.2 mm, making it as small as Intel's classic NUC systems. Despite its compact size, it can pack Intel's mobile-focused 14-core Core i9-13900H (6P+8E cores, 20 threads, up to 5.40 GHz, 24 MB cache, 45W) that comes with integrated Xe graphics processing unit with enhanced performance (Xe-LP, 96 EUs or 768 stream processors at up to 1.50 GHz).
To maintain consistent performance of the CPU and avoid overheating and performance drops of even under significant loads, the system employs a blower-style cooler, which produces up to 43.6 dBA of noise, so the machine is not exactly whisper quite to say the least.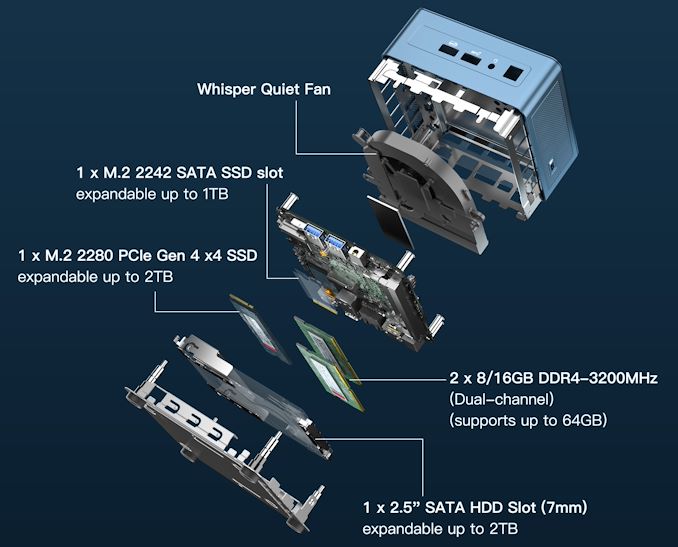 The compact PC supports up to 64 GB of DDR4 memory through two SODIMMs, an M.2-2280 with a PCIe 4.0 x4interface and an M.2-2242 SSD with a SATA interface, and an additional 2.5-inch HDD or SSD for more extensive storage.
As far as connectivity is concerned, the GEEKOM Mini IT13 comes with a Wi-Fi 6E+ Bluetooth 5.2 module, a 2.5 GbE port, two USB4 connectors, three USB 3.2 Gen2 ports, one USB 2.0 Type-A connector, two HDMI 2.0 outputs (in addition to two DPs supported through USB4), an SD card reader, and a TRRS audio jack for headphones.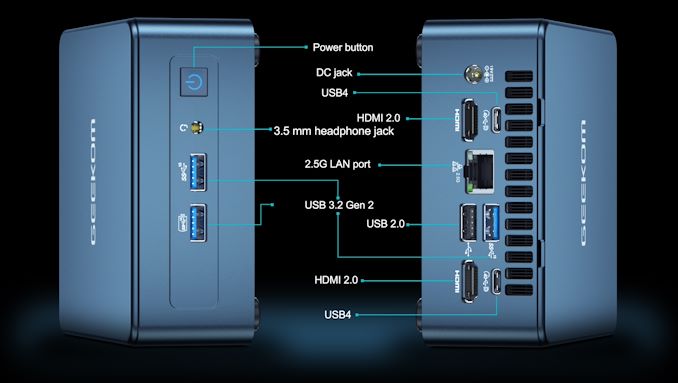 Although GEEKOM does not directly mention it, the USB4 ports potentially allow to connect an external graphics card in an eGFX enclosure and make the Mini IT13 a quite decent gaming machine. Meanwhile, even without an external graphics card, the unit can support up to four displays simultaneously.
Interestingly, the GEEKOM IT13 machine does not cost an arm and a leg. The cheapest version with Core i5-13500H, 16 GB of RAM, and a 512 GB SSD can be purchased for $499, whereas the most expensive model with Core i9-13900H, 32 GB of memory, and 2 TB of solid-state storage costs $789.
Source: Geekom