Today we're at the LG Optimus G launch event in South Korea and just got a change to have a brief hands on with LG's new flagship smartphone. Initial launch will be in Korea on the three local carriers and later the Optimus G will launch in the USA on a few other carriers.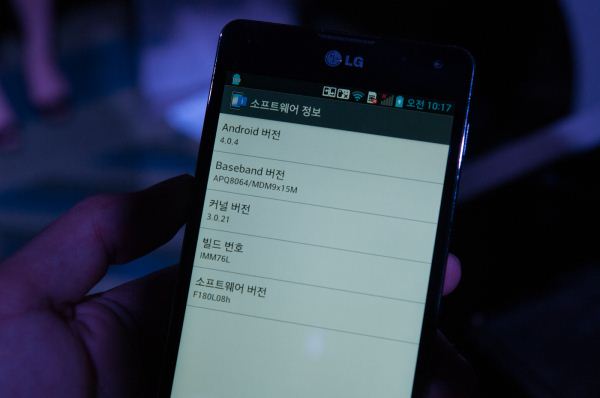 The device is indeed extremely thin and light. The real highlight of course is the inclusion of 1.5 GHz APQ8064, which we confirmed is inside the Optimus G along with MDM9615. We'll have time later to play with and run more benchmarks on the LG Optimus G, but I couldn't resist quickly running sunspider and browsermark on the Optimus G. That said it's always difficult to know how representative the scores are on crowded event WiFi or tethered to another phone. I've put together a specs table in our other announcement piece.
The phone feels great in the hand, although it is a bit of a fingerprint magnet. In addition there are real capacitive buttons for back, home, and menu (not task switcher) at the very bottom. The backside is a slick unbroken surface but has a textured appearance below a reflective grid appearance which LG calls Crystal Reflection.
LG also is very proud of their Q-slide feature which allows users to overlay two applications at the same time. This use case might seem strange for US users, but allows Koreans to watch DMB video on the subway and still be able to use a foreground application at the same time. It's interesting to see OEMs coming up with their own ways to enable a level of multitasking on Android.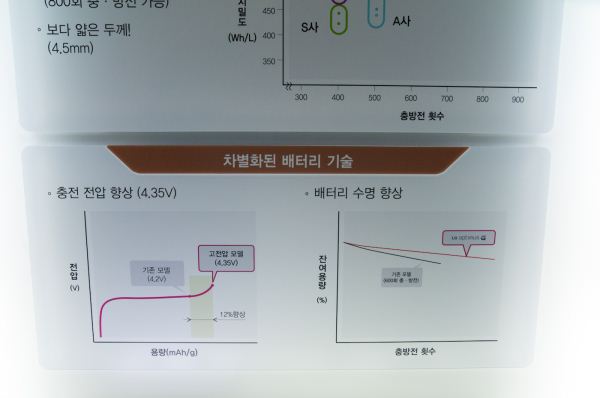 LG Chem, LG Display, and LG Innotek had stands setup nearby with their respective contributions to the LG Optimus G. LG Chem had their higher voltage chemistry battery on display, including the module installed in the LG Optimus G. You can see their graph specifically calls out a 4.35V fully charged voltage.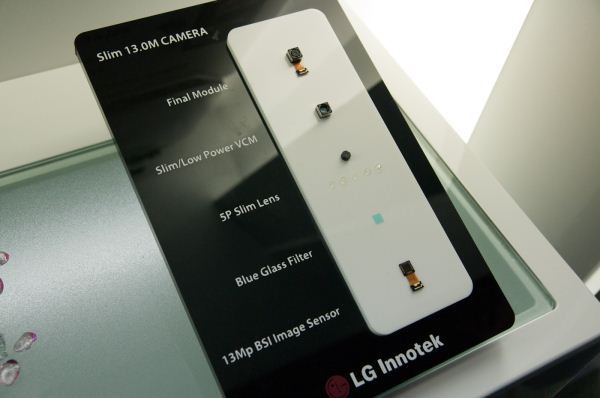 LG Innotek had a nice breakdown of the 13 MP camera module from the LG Optimus G, which includes a 5P (5 plastic element) optical system and 1.1µm pixels and an F/2.4 optical system. Both the 8 and 13 MP versions of the Optimus G include 1.1µm pixels, which is how they get the module thin enough to be flush with the backside on the 8 MP version and only stick out a half millimeter or so on the 13 MP version. This is the next step in smaller pixel size beyond the 1.4µm pixels that are relatively common these days.
Update: We just spent some more time with the LG Optimus G and found a white model as well. Some interesting new features came to mind as well. First there's an option in settings called "Eco Mode" which I'm told changes the governor and also hot plugs two of the four cores on APQ8064, so instead of using 4 Kraits, it can use 2 to save battery. LG says that on average (given the same daily use) they see about 10 percent more battery life with eco mode enabled. Max CPU clocks are at 1.5 GHz still with Eco Mode enabled.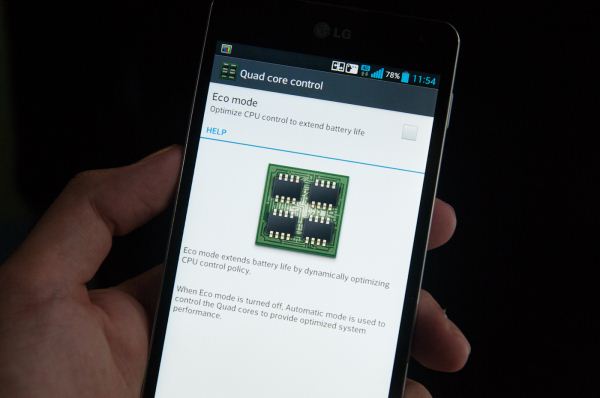 LG said they've patented this feature, the ability to customize how many cores are used using some UI feature. They hope this mitigates all fears of quad core diminishing battery life.
We also got to play with the white version of the Optimus G, which looks fabulous. The white Optimus G is quite striking and shows way less fingerprints, this is definitely the color I would go for.
The Optimus G also has a fully RGB notification LED.
I talked with an LG engineer using an LG Optimus G using a slightly newer (daily) version of the software who has been carrying the G as his daily driver and taking photos. I asked him if he had any sample photos from the device and was sent four images he had personally taken on his 13 MP version, which I've tossed in a gallery.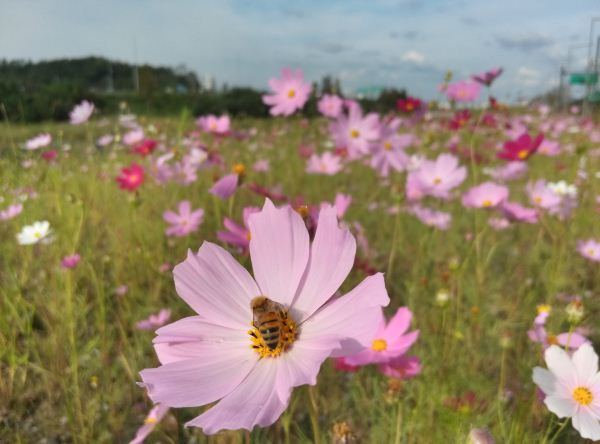 I've just confirmed as well that on the Optimus G, the 13 MP CMOS module size has pixels which are 1.1 microns square, with an overall size of 1/3.2" which translates to 4.54 mm by 3.42 mm.