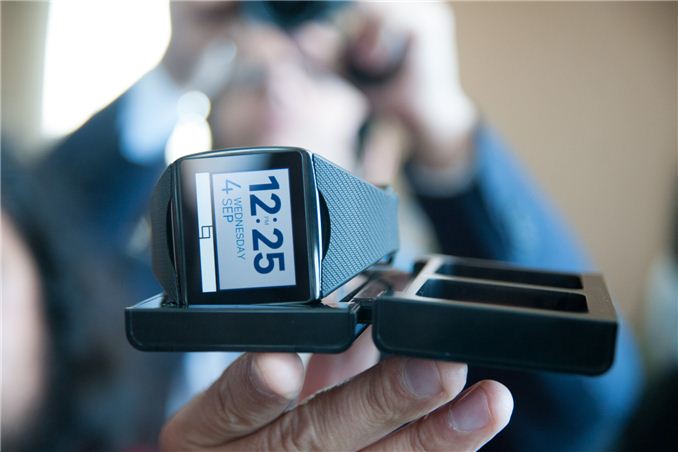 We're at Qualcomm's Uplinq 2013 conference where Qualcomm's CEO Paul Jacobs has announced Qualcomm Toq, a smartwatch with a Mirasol color screen that can still be viewed outdoors in bright sunlight with touch capabilities, and wireless charging capabilities through WiPower LE.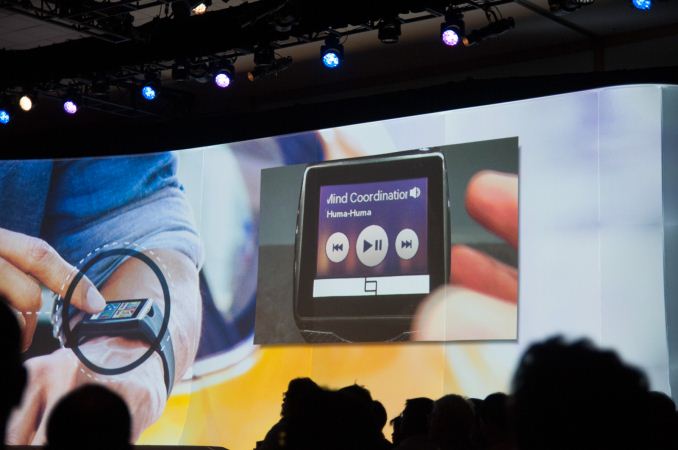 The Toq shows notifications and looks like it has a few applications of its own, can control music playback and play locally to wireless headsets, and looks like it can do things like screening calls and show a variety of different watchfaces. Qualcomm is trying to leverage its mobile silicon leadership, Mirasol display, and enable partners to deliver better wearable products. The Mirasol display stays on all the time, never turns off, but still lets the Toq last multiple days between charges.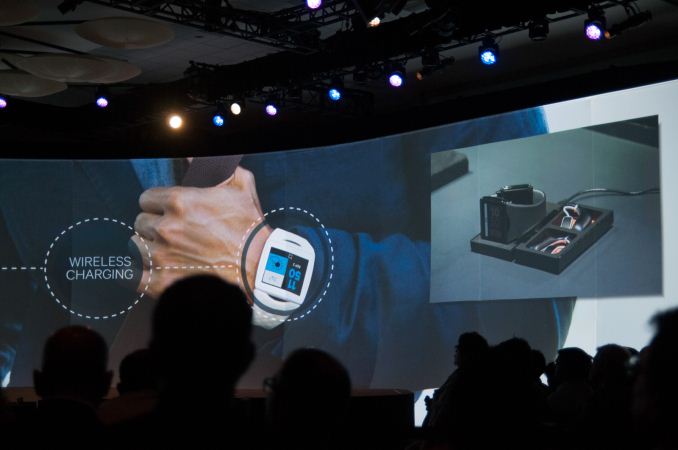 Later this month Qualcomm will make a limited number of Toqs available and continue to release more details about availability. There still are a lot of unknowns but we're hopefully going to find a lot more about Toq shortly.
Update: Qualcomm also posted the highlights video for the Toq it showed during the Uplinq keynote.
Update: Qualcomm has made its toq minisite live with a bit more detail, Android 4.0.3 is a requirement according to the voucher we were handed. We're hopefully going to get hands on with the Toq soon.
Update: We're still getting more information, but the SoC inside Toq includes an ARM Cortex M3, battery life is somewhere around 3 days, and uses Qualcomm's Alljoyn for pairing which uses Bluetooth in a serial mode. Qualcomm's Mirasol display looks to be very high dot pitch in person, and also includes front lighting. The platform is also water resistant.
Update: I've built a table with all the information I've been given about the Qualcomm Toq platform, and additional hands on photos:
Qualcomm Smartwatch
Toq
SoC
200MHz ARM Cortex M3 based (Not Snapdragon)
Display
288x192 1.55-inch diagonal Mirasol color display
Dimensions
Wrist bands adjustable to fit wrist sizes between 6 inches and 8.7 inches
Total watch face size 43.3mm high 47.6mm wide and 9.96mm thick
Mass
0.2 lbs
OS
Toq Runs ThreadX, Android 4.0.3 or higher required
I/O
Bluetooth
Source: Qualcomm