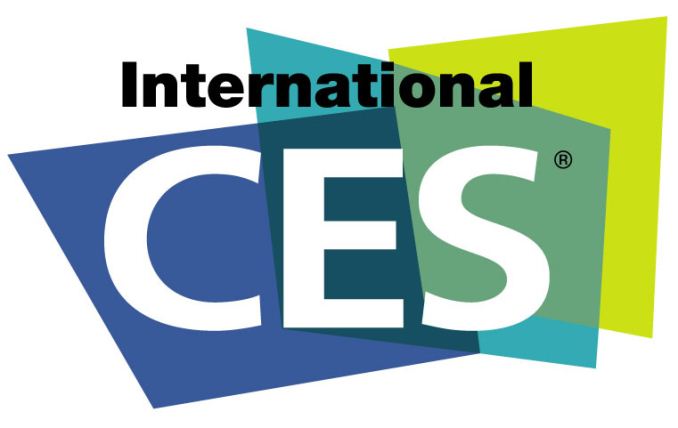 It has been a week since we got back from CES 2014. In this piece, we have some quick notes on all the miscellaneous products / announcements that we checked out at CES in the networking and networked storage categories. In the concluding section, we also have a few thoughts on where the various product categories are headed.
D-Link - FCC Leaks Point to Home Automation Play
D-Link's suite had on display all their products announced at CES. We weren't planned on writing up about the visit since we were placed under NDA for most of the interesting information / demonstrations. However, ZatzNotFunny unearthed a public FCC filing and a product link for the D-Link HomeSense Wi-Fi Smart Plug (a Belkin WeMo-like product that has an electrical relay controllable using an app over the Internet / Wi-Fi).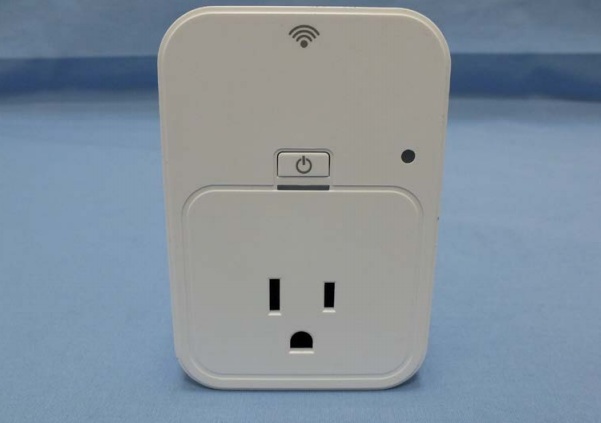 This, along with the other 'HomeSense' home automation products (again, referenced by ZatzNotFunny) were supposed to be under NDA until later this quarter, but it looks like public FCC filings have let the cat out of the bag.
Netgear - HDMI Stick & Cable Modem / 802.11ac Router Gateway
Netgear's suite had all their products announced at CES on display. There were a couple of interesting product lines that we didn't cover in our write-up based on the press release. One of them was the Android HDMI stick, NTV300D. Considering that these types of devices are a dime a dozen in the retail market, Netgear is doing the right thing by targeting it towards the service provider market.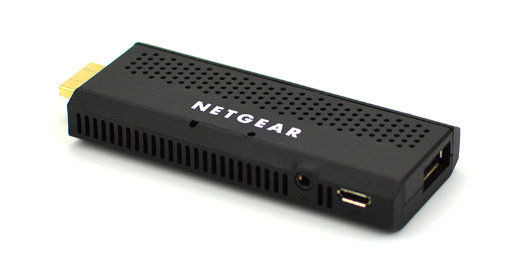 In addition to the HDMI stick, the system also includes a home gateway with a hard disk where media can be stored (for DVR purposes). The HDMI stick can act as a receiver for wall mounted TVs, while a more traditional puck-like design (similar to the existing NeoTV OTT boxes), the NTV300M, can be used for the typical entertainment center with a stand or desk. The home gateway can be kept at a central location and doesn't need to be connected to a TV. Netgear also had some other service provider-only products on display including their home automation lineup as well as new 720p30 IP cameras.
Another interesting product was the C6300 DOCSIS 3.0 cable modem / AC1750 router gateway. Usually, such cable modem gateways are sold through service providers, but Netgear is preparing this for retail availability at a $230 price point. Given the separate costs of a DOCSIS 3.0 cable modem and a AC1750 router, this looks like a very sound product on the price front. I am interested in checking out our readers' views on a modem / router combo gateway vs. a traditional separate modem and router.
Thecus - First Trip to CES
Thecus attended CES for the first time in their history. They have had a regular presence at Computex and other trade shows around the world over the last several years. The focus seemed more towards having a display of the currently available products and distribution of product literature (perfectly fine for their intent, which was to attract more customers and let attendees know about the products being sold by Thecus). There were no live demos or new OS features (most of the other NAS vendors launch either a new OS version or present new hardware at CES).
That said, Thecus did announce some 10 GbE-enabled NAS units including the N7710-G and N8810-G at price points of $1200 and $2000 respectively. These are based on the Intel Pentium G850 dual-core CPUs. This is a nice balance between the Celerons used in the QNAP TS-x70 series (which are also 10 GbE-capable) and the Core i / Xeon CPUs used in the higher-priced models.
ZyXEL - Targeting Service Providers
ZyXEL usually uses CES to announce a few new products and meet up with their current / prospective service provider customers. Like D-Link, most of the interesting information was under NDA, but we did grab some pictures of their product line on display.
Some of the interesting products were a LTE broadband gateway, the PMG2542 GPON Fiber gateway (which also happened to be a CES Innovations 2014 Design and Engineering Honoree) and FTTH (fiber to the home) gateways. MoCA and HPNA devices, as well as HomePlug devices were on display. The PMG2542 is particularly exciting because it happens to use Quantenna's 4x4 802.11n implementation. Various powerline networking kits and 802.11ac routers / extenders were also on display under the ZyFi tag.
TP-LINK - HPAV2 Product Piques Curiosity
We met with almost all the vendors we had worked with before, but missed out on some of the new entrants to the US market. On the networking side, I did see TP-Link's huge presence on the show floor. However, with no prior meeting set up, it would have been impossible to go beyond what was announced in their CES press release. TP-LINK's foray into the US market has some of the other vendors worried, and it appears that TP-LINK is already the largest seller of WLAN products worldwide as per the latest IDC report. The most interesting product in the PR appears to be the AV1000 PLC kit based on HPAV2. TRENDnet and TP-LINK seem to be the only two vendors with publicly announced designs based on the QCA7500 powerline chipset. We hope to evaluate some of TP-LINK's products in the near future.
Concluding Remarks
CES 2014 was an exciting show for the networking market. The biggest announcement, in our opinion, was Quantenna's 4x4 802.11ac solution for Wi-Fi routers. Wave2 products have the ability to leave people impressed with real Gigabit Wi-Fi capabilities. It will be interesting to see Broadcom's and Qualcomm Atheros's response to this chipset. In the PLC front, the appearance of products with MIMO capabilities and compliant with the HPAV2 standard is also a heartening milestone for HomePlug technology.
On the NAS side, we would say it was a bit disappointing. Our hope was that we would see some product announcements based on the latest Intel Atom platforms (Bay Trail / Avoton / Rangeley). Unfortunately, nothing materialized. Privately, we were told by various NAS vendors that products were being worked on for a late Q2 / Q3 announcement. While Avoton should bring much-needed AES-NI acceleration for encrypted volumes / shares, companies will still be able to use some Rangeley-based platforms (without hardware accelerated cryptography functions) for products without export restrictions. The other worrying aspect for some of the NAS vendors is the absence of clarity on Intel's side with respect to the Evansport platform. Some of them are not very enthused by the repurposing of a set-top-box chipset for the NAS market. I would love to learn what is on Intel's roadmap for the low-end NAS market currently dominated by Marvell's ARM-based SoCs.
The home automation market is also well primed to take off in a big way. With Belkin's WeMo product line proving to be a decent seller, other established networking vendors are becoming ready to test the waters (though not everyone wants to go the retail route). The home automation market is currently a risky one for vendors due to the multitude of protocols that need to be supported. While Z-Wave seems to be the established incumbent, ZigBee is close on its heels. Recently, Bluetooth LE (BLE) and Wi-Fi have also entered the fray. Supporting all these protocols requires sourcing silicon from different vendors and integrating into a single system. As the market takes off, the big silicon vendors like Broadcom and Qualcomm are not going to lie still and let the single-vendor (Sigma Designs) controlled proprietary Z-Wave rule the market. I have heard from various industry sources that the 802.11ah (the sub-GHz IEEE standard for ultra low-power, low bandwidth requiring IoT products) specifications as well as silicon development are being fast-tracked and we could see something concrete as early as next year. It is built from the ground-up to address the IoT market, takes care of the drawbacks of traditional Wi-Fi and BLE in those types of applications, and will have multi-vendor support from the outset. In the long run, the non-proprietary nature of 802.11ah might just be what the home automation market needs.
From a home automation product perspective, it is a bit worrisome to see a trend where reliance only on cloud control is deemed acceptable. Examples include the Dropcam IP cameras and Honeywell Wi-Fi thermostats. These rely on the user's Internet connection as well as the cloud servers being up. It might be a good way for service providers to milk more money out of their customers every month (and, I completely agree, many users might be willing to do that to avoid the hassle of a DIY solution). However, the industry would do good to use the cloud only as a backup option and allow full control over the local network with the help of open APIs.